Here's What $250,000 Will Buy You at Donald Trump's Anniversary Bash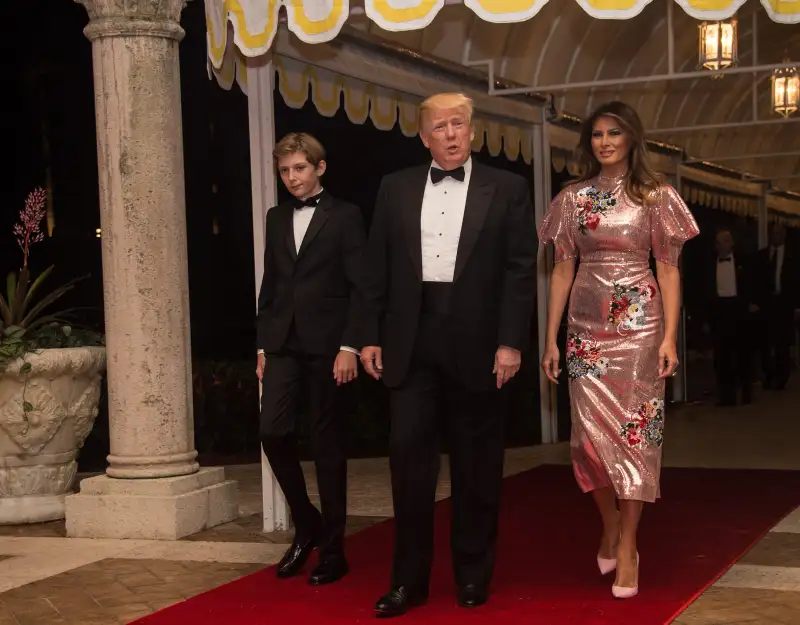 Nicholas Kamm - AFP/Getty Images
President Donald Trump is hosting a party at his Mar-a-Lago resort to mark the first anniversary of his inauguration this weekend, and tickets aren't cheap, starting at $100,000 a pair.
That $100,000 buys dinner as well as a photo with Trump during the Saturday party, according to an invitation to the event reported by Bloomberg. Spend $250,000 for a pair of tickets and you also get an opportunity to participate in a roundtable.
It remains to be seen what happens to the party if Congress fails to avert a government shutdown by a Friday night deadline. Trump had planned to spend the weekend in Mar-a-Lago, but the White House said Friday morning that he won't leave Washington if the government shuts down.
The party, which will benefit Trump's campaign and Republican National Committee, is being hosted by the chairwoman of the RNC, Ronna Romney McDaniel, and casino magnate Steve Wynn who is the committee's finance chairperson.
The President recently held a New Year's Eve party at his private club in Florida, raising ticket prices from 2016's soiree. Last year, tickets cost $525 for members and and $575 for guests, but for the 2017 event attendees were charged $600 and $750, respectively.