Here's How Much It Costs to Ring in the New Year with President Trump at Mar-a-Lago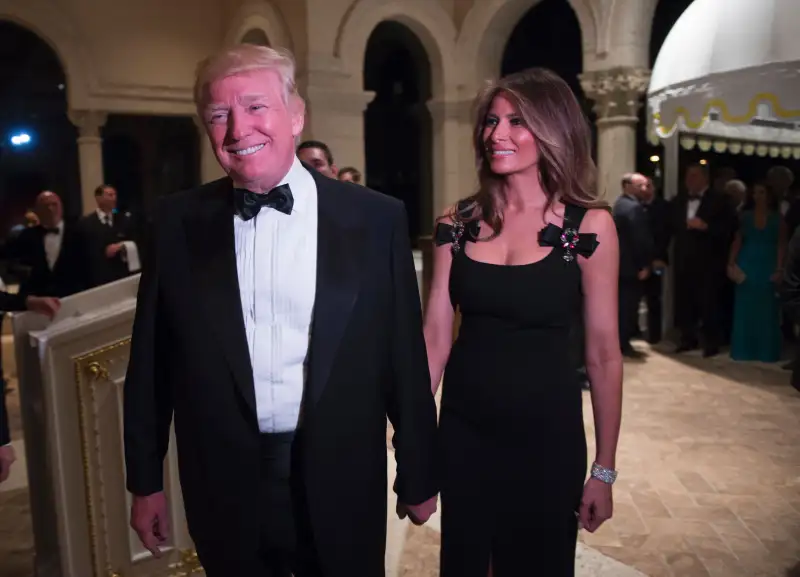 Don Emmert—AFP/Getty Images
If you're looking to party with the Trumps, you'll have to spend a bit more. Mar-a-Lago just raised the prices for its annual New Year's Eve party.
The resort, which has been nicknamed the Winter White House due to President Donald Trump's escapes there during the winter months, raised its ticket prices for the party by $75 for dues-paying members and by $175 for guests, Politico reported. Last year, tickets were $525 for dues-paying members and $575 for their guests, this year they're $600 and $750, respectively.
Don Emmert—AFP/Getty Images
That, of course, does not include the price of dues spent just to be a member, which have also gone up recently. Fees for new members doubled to $200,000 after Trump's election, according to Politico. This season, the cost of annual dues went from $1,000, to $15,000. Members have also been told they can't have more than two guests at a time.
Trump is expected to attend the lavish gathering. The Palm Beach Post reported that First Lady Melania Trump and son Barron Trump have been spotted at Mar-a-Lago, along with Donald Trump Jr.