6 Travel Apps That Industry Experts Swear By to Save Money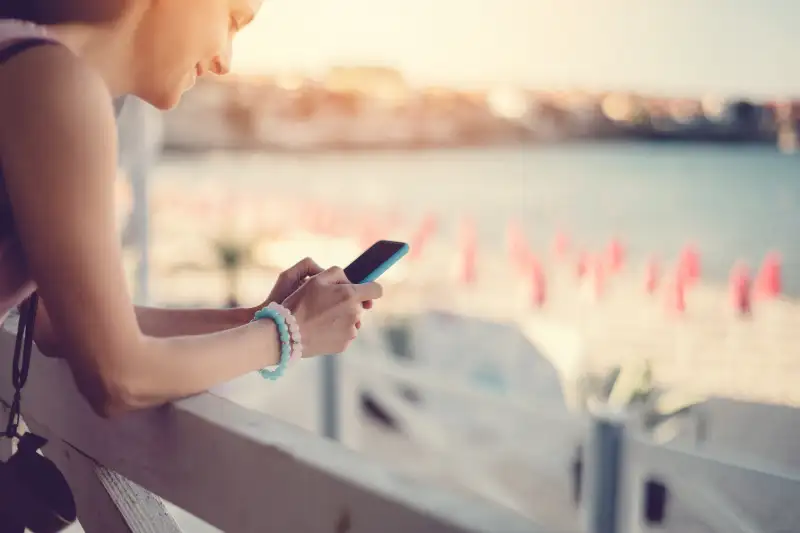 The last thing anyone wants to do is spend more money than necessary when planning a vacation. But luckily, there are plenty of great apps to help you cut your travel costs.
For every stage of a trip, from scheduling flights to booking a hotel, apps can help travelers see a wide variety of listings, according to Edward Pizzarello, travel blogger and editor of Pizza in Motion. TravelSkills blogger Chris McGinnis adds that some travel apps "are also helpful in alerting you to schedule changes, seat assignments . . . so it's worth having them on your phone."
Below, the two travel experts share their favorite money-saving apps.
Airfare
Hopper: Hopper shows the best time to buy a ticket and whether a flight you're interested in might change in price. Users can select their destination, and Hopper will show airline schedules months in the future. Each day is color coded by price, with green dates showing cheaper prices and red dates indicating more expensive flights. You can also ask Hopper to "watch" your trip and alert you of any price changes.
"The science behind it is inexact," said McGinnis. "But it's usually on the money and there's little else like it out there."
AirFair: AirFair keeps track of the compensation you're entitled to in case of hiccups like flight delays or cancellations. "A lot of people fly to Europe, and if there's a weather delay, they don't realize they're entitled to compensation," Pizzarello said.
Hotels
Hotel Tonight: Hotel Tonight searches nearby hotels for spots that same day, the next day or within a week, making it useful in case of emergencies like a cancelled flight. Pizzarello said that while Hotel Tonight also has a website, its last-minute booking feature works better on the app. However, there are a few drawbacks: Users can't take advantage of any elite memberships and almost all bookings are non-refundable with full cancellation penalties. Hotel Tonight offers the best discounts outside of prime travel seasons, McGinnis said.
StayAtHand: StayAtHand works similarly to Hotel Tonight, but Pizzarello recommends this app because users can search farther ahead than the next week and can also use their elite hotel memberships. Although it's useful for short term booking and for searching nearby options, StayAtHand only lists rooms within the U.S.
Car Rental and Parking
Turo: Turo is sort of like Airbnb for cars. The app allows users to make make their vehicle available for use when they're away, and it also allows users to rent someone else's car. Similar to Airbnb, there's a wide range of options, with offerings including everything from Hondas to Teslas. Pizzarello said Turo's options will generally be a bit cheaper than traditional car rentals.
SpotHero: For anyone tired of paying extravagant prices for hotel parking, SpotHero can help deliver some cheaper options. The app looks at parking in the area and lets users chose the cheapest and closest spot. It also offers cashless parking — users pay through the app and are given a barcode to scan at their parking destination. SpotHero also comes with great customer service, according to Pizzarello, who said the app will try to find another vendor that will honor the same price if any problems occur.