You Can Rebook Your Flight Before Hurricane Irma Hits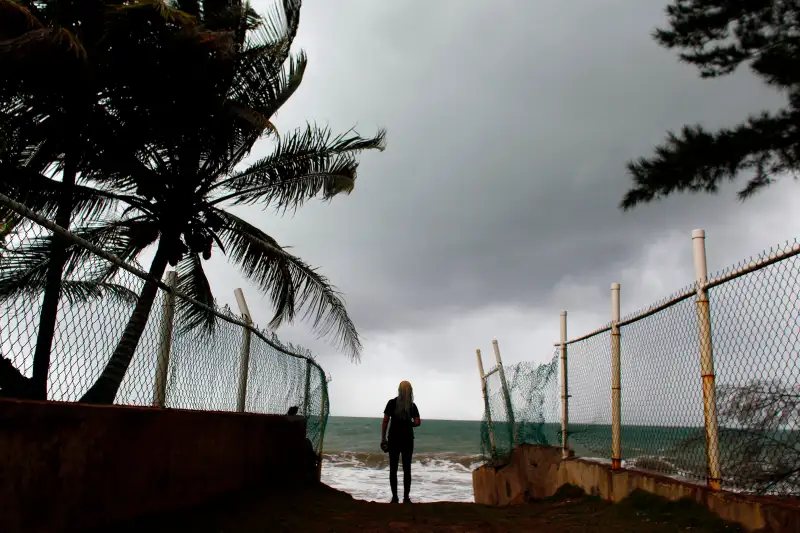 RICARDO ARDUENGO—AFP/Getty Images
Airlines are offering the passengers the chance to rebook their travel plans without the usual fees as Hurricane Irma strikes the Caribbean and threatens to hit Florida next.
Key West International Airport announced Tuesday that it's suspending operations late Wednesday "until further notice." Other Florida airports have thus far cancelled a smattering of Caribbean-bound flights. Irma's effects on travel will only worsen as the storm draws closer to Florida.
Here's what each airline is offering passengers forced to change their plans because of the storm, a Category 5 hurricane and among the strongest such storms ever recorded in the Atlantic. This information is up to date as of Wednesday afternoon, but travelers should check in with their individual airlines for more information.
American Airlines is offering travel waivers for flights between Sept. 5-12. Anyone traveling to or from Florida through Daytona Beach, Fort Lauderdale, Fort Myers, Key West, Melbourne, Miami, Orlando, Palm Beach, Tampa or Sarasota is eligible for a waiver. Travelers flying to or from airports throughout the Caribbean are also eligible for a change fee waiver.
Delta is waiving fees and extra costs associated with flights to and from Florida, the Bahamas and Cuba scheduled for Sept. 6-17 as long as passengers fly on or before Sept. 30. Change fees will still be waived for flights taken after Sept. 30, but customers may have to pay the difference in price. Passengers with flights scheduled between Sept. 5-9 to the Dominican Republic, Puerto Rico, the Virgin Islands, Turks and Caicos and St. Maarten are also eligible for travel waivers for flights before and on Sept. 12.
JetBlue is waiving fees and fare increases for anyone scheduled to travel between Sept. 5-7 in the Caribbean, from Sept. 6-8 in the Western Caribbean, and from Sept. 6-10 in Florida. Customers who planned to travel to the Caribbean have until Sept. 11 to rebook, and anyone traveling through Florida has until Sept. 12. Refunds are also available for cancelled flights.
Southwest is letting customers rebook their flights from Sept. 5-13 within 14 days. Flyers can either keep the same travel class or travel on standby without any additional charges. Locations affected include Fort Lauderdale, Fort Myers, Jacksonville, Orlando, Tampa and West Palm Beach in Florida, as well as Havana, Nassau, Bahamas, Punta Cana, Dominican Republic and San Juan, Puerto Rico.
United is offering travel waivers for trips to and from the Bahamas, Cuba and Dominican Republic scheduled for Sept. 5-9. Trips to and from Puerto Rico between Sept. 5-7 and to and from Florida between Sept. 5-12 are also eligible. Change fees and fare differences are waived. The new flights must be taken on or before Sept. 11 for Puerto Rico, Sept. 12 for the Bahamas, Cuba and Dominican Republic, and Sept. 15 for Florida.