Hershey Raises Candy Prices 8%
Money is not a client of any investment adviser featured on this page. The information provided on this page is for educational purposes only and is not intended as investment advice. Money does not offer advisory services.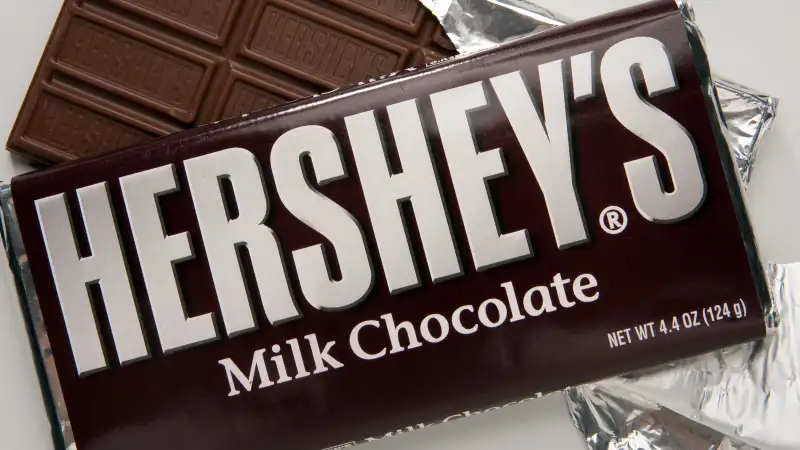 Scott Eells—Bloomberg via Getty Images
Hershey announced on Tuesday that it would be raising the price of its candy products by an average of 8%. The company, which makes popular candies like Reese's Cups, Kit Kats, and its eponymous chocolate bar, cited rising commodity prices as the reason for the increases.
"Over the last year key input costs have been volatile and remain at levels that are above historical averages," said Hershey executive Michele G. Buck. "Commodity spot prices for ingredients such as cocoa, dairy and nuts have increased meaningfully since the beginning of the year."
This year has been particularly rough for companies like Hershey that rely heavily on the cocoa market. The Los Angeles Times writes that cocoa futures hit almost three year highs in June due to increasing demand and weather issues in major cocoa-producing nations. (That's one reason U.S. chocolatier Russell Stover announced this week that it was selling itself to Swiss giant Lindt & Sprungli.)
In an economy where inflation is a constant worry (sometimes maniacally so), Hershey's announcement will no doubt trigger further concern in some quarters. Business Insider titled its report on the price jump "INFLATION ALERT," and drew parallels between the chocolate maker's decision and a recent bump in the Consumer Price Index.
More expensive candy bars may indeed turn out to be a harbinger of things to come, but the candy giant's price increases have more to do with expensive ingredients than larger economic concerns. As Money's Pat Regnier points out, worrisome inflation tends to occur only when there is real wage growth. And since the job market has yet to recover to pre-recession levels, substantial inflation may not be something to be concerned about just yet.
It's not clear if chocolate lovers should worry either, at least not yet. Mars, the other American chocolate giant, has yet to raise its prices. If Mars follows suit, expect sweets to become more expensive across the board.
Even if you can't forgo your suddenly-more-expensive Hershey Kisses habit, here are some other ways to keep your personal rate of inflation under control.