Jennifer Lawrence Is the Highest Paid Actress — Again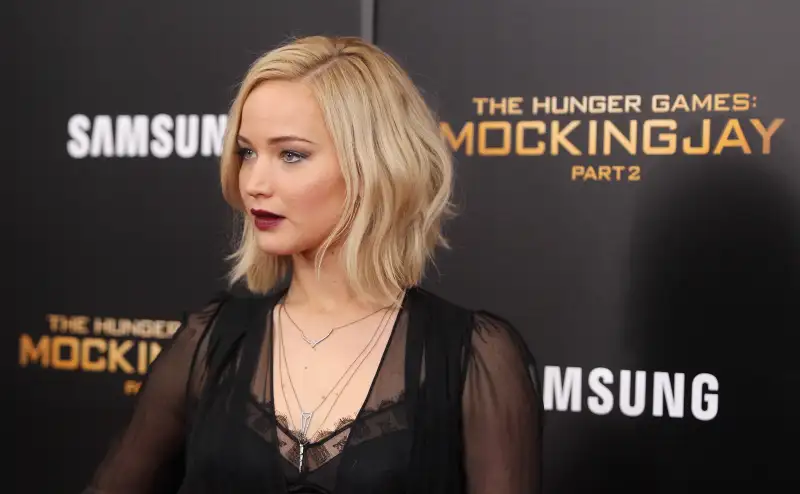 Like the rebellious leading lady she plays in the Hunger Games franchise, it would seem Jennifer Lawrence is the girl on fire -- at least when it comes to her earnings.
Lawrence took home $46 million in the 12 month period ending June 1, according to Forbes' list of the world's highest-paid actresses. While that figure is down from her prevous year's total of $52 million, it's still enough to land her the top spot on the list, which was released Tuesday.
A large percentage of Lawrence's earnings this year comes from her role as Katniss Everdeen in the most recent installment of the "Hunger Games" series, which earned more than $650 million in box offices worldwide. Her take-home pay was also augmented by a large upfront fee for her forthcoming space adventure movie, Passengers.
However, Lawrence likely earned a lot less than leading male actors last year (Forbes is set to release a list of the world's highest-paid actors on Thursday). The actress herself pointed that out in an open letter in the wake of a Sony hack that revealed that she and Amy Adams made less money than their male co-stars in the 2013 drama American Hustle. "I'm over trying to find the 'adorable' way to state my opinion and still be likable," Lawrence wrote.
Following Lawrence in terms of earnings was Melissa McCarthy, the comedienne who starred in the controversial all-female reboot of Ghostbusters. This year represented the largest-ever annual paycheck for McCarthy, whose earnings increased by $10 million from 2015. Scarlett Johannson, who starred in Captain America: Civil War this year, took third place, earning $25 million this year.
The actresses' earning estimates take into account paychecks from movies, television and endorsement deals. In total, the world's 10 highest-paid actresses earned a combined total of $205 million between June 1, 2015 and June 1, 2016.
Rounding out the top 10 highest-paid actresses are:
4. Jennifer Aniston - $21 million
5. Fan Bingbing - $17 million
6. Charlize Theron - $16.5 million
7. Amy Adams - $13.5 million
8. Julia Roberts - $12 million
9. Mila Kunis - $11 million
10. Deepika Padukone - $10 million