Check Out the New Hilton Hotel Brand with Rooms for Only $75 a Night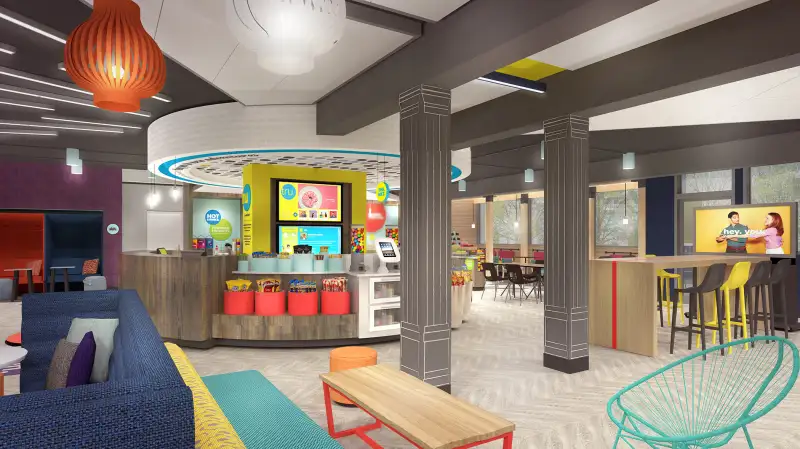 courtesy Hilton Worldwide
Good news for millennials who want to see the country on a budget: One of the world's biggest, most respected upscale hotel companies is introducing a new hotel brand with rates you can afford.
With rooms priced between $75 to $90 per night, Hilton hopes its new brand, Tru, will compete with and perhaps undercut existing economy chains like Fairfield Inn and La Quinta, the Associated Press reported.
The hotels—with 102 locations already planned and 30 additional deals in the works—will be located across the United States, in cities such as Atlanta, Chicago and Denver. The typical hotel will have 98 rooms and sit on 1.5 acres of land, the company says.
Hilton sees the chain as filling a need in the hotel market, with 40 percent of demand for rooms coming in at Tru's price range, says CEO Chris Nassetta. Over the past year, midscale and economy chains have grown by about 2% in occupancy and more than 6% in revenue per available room, according to research firm STR.
Hilton is not the only hotel chain trying to appeal to a millennial audience. In 2013, Marriott partnered with Swedish furniture designer IKEA to launch Moxy Hotels, a 3-star chain geared toward a younger customer base. The chain bases its philosophy on several principles about millennials. Those include the fact that they're "wildly self-sufficient" (meaning they're OK with a reduced staff). They also prefer their rooms to come with free Wi-Fi and flat-screen televisions, rather than expensive furnishings.
Read next: This Hotel Company Is Best at Rewarding Loyal Customers
Hilton sees the Tru chain as an opportunity to build loyalty among young customers who may be able to afford more expensive rooms down the line.
"Get them loyal to our system, and trade up as they move on in their lives," Nassetta told the AP.