Hilton Wants You to Pay $50 for What?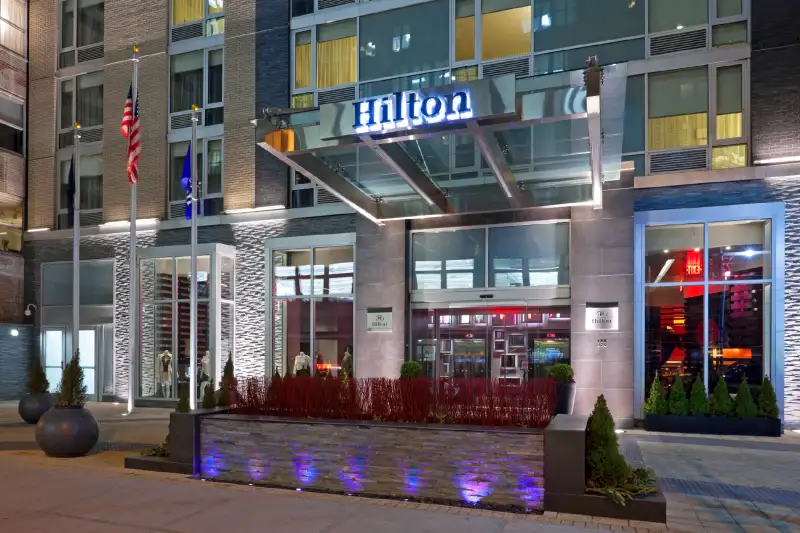 Ancillary airline fees are bad enough, but now hotels are getting into the act, too. Hilton is midway through a two-month trial run at around two dozen of its hotels testing out what is virtually guaranteed to be the most-hated move a hotel chain could make: a $50 cancellation fee, no matter how soon after booking you cancel. Members of the Hilton Honors loyalty program are exempt from the new fee.
A Hilton executive defended the new cancellation fee, telling the New York Times that the $50 fee was "lower than airline fees" — a distinction that's unlikely to win over many fee-weary travelers. A poll on traveler advocate site Elliott.org found that 94% of travelers disagree with Hilton's new fee.
Ancillary fees are hugely lucrative for the airlines, but competition between hotels — a market where consumers have more choices — has held back the kind of nickel-and-diming airline travelers gripe about, although the industry was on track to earn nearly $2.5 billion in fees this year, according to research out of New York University's Tisch Center for Hospitality and Tourism.
Since hotel prices fluctuate almost constantly, sites and apps designed to help travelers get the best deal, even if that involves canceling and rebooking, have proliferated recently. These tools have been a boon for budget-conscious travelers, but the hotel companies don't quite see it the same way: Hilton Worldwide president and CEO Chris Nassetta told investors on the company's October conference call, "People are trying to game all our systems" by canceling and rebooking to secure a better room rate.
In addition, as per a policy the hotel company enacted last year, if you wait until the day of your arrival to cancel at any Hilton, you'll get charged a full night's stay.