Hipsters Are This April Fool's Day's Biggest Joke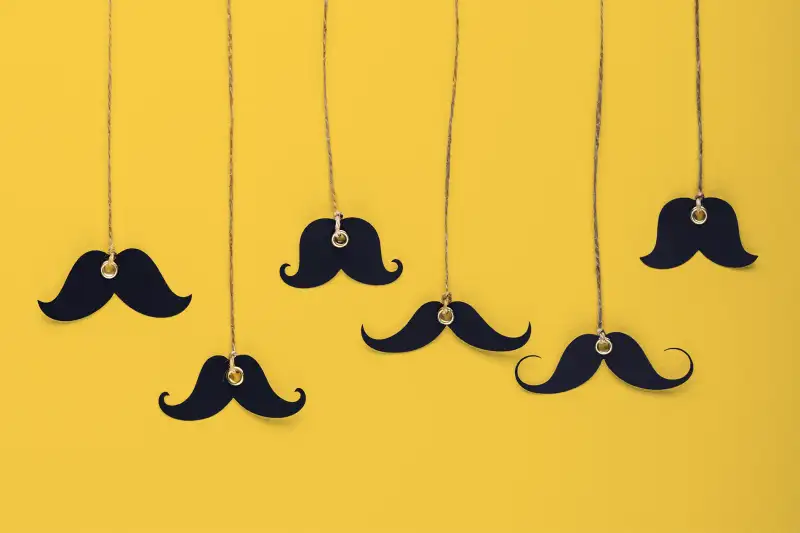 Much like employing the word "bae" in ad campaigns, brands have realized hipsters are a thing people like to make fun of well after the novelty of the joke has worn off. That has never been more obvious than with the slew of very timely April Fool's Day pranks poking fun at them this year.
According to the real estate website Trulia, hipsters are "the WORST" because of their skinny jeans and "perfectly coifed mustaches," but more important because of how prices soar wherever they roam. So this year for April 1, the site created a series of maps in cities like Los Angeles, New York, and Portland with hot spots to avoid if you can't stand hipsters.
Trulia's post plays into the whole "hipsters are entitled young people" trope. The site notes that Madewell and Urban Outfitters are "niche" shops beloved by the mustachioed set, that SoulCycle is basically their second home, and that they're always on the lookout for Chanel duds at the consignment shop. So it appears that they think "hipster" is interchangeable with "millennial," another great buzzword brands love to use to overgeneralize an entire generation. Regardless, the post is useful because if you hate hipsters you probably want to avoid the youths as a whole. And young people are the only people who get their glasses at Warby Parker and drink at dive bars.
Read Next: 19 April Fool's Day Pranks We Sort of Wish Were Real
You know what else hipsters love? "Hamilton," the musical. And since everyone knows that it's impossible to get tickets—since the hipsters have bought all of them, months in advance—Brokelyn decided to mess with the hearts and minds of Hamil-heads across New York by writing a prank post about a free Hamilton performance at Brooklyn's Prospect Park this summer. Even worse, the website claims you can only get tickets by a phone call, and then lists the number of presidential hopeful and GOP front-runner Donald Trump's headquarters. Is there anyone more reviled by hipsters than Donald Trump? Talk about adding insult to injury.
Fast fashion retailer H&M "launched" Mark Zuckerberg x H&M, poking fun at their popular capsule collections with a nod to hipster overlord Zuckerberg, the norm core originator known for wearing jeans and plain t-shirts everyday. This joke is actually sort of funny.
Finally, Quilted Northern unveiled Rustic Weave Artisanal Toilet Paper, which is "hand-pulped and hand-perforated, the way toilet paper used to be."

Get it? Hipsters are ruining good old fashioned American consumerism by producing artisanal, preservative-free jams and hand-sculpted dining room tables. Some things just weren't meant to be handcrafted, though!