The Hobby Lobby Case Shows Why Smuggling Ancient Artifacts Is Hugely Profitable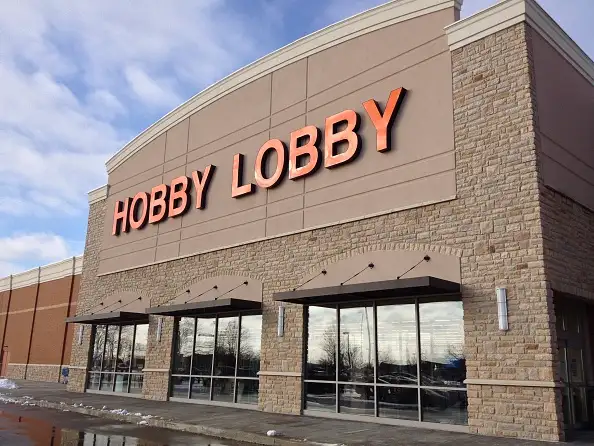 Holly Hildreth—Moment Editorial/Getty Images
Hobby Lobby, an Oklahoma-based arts and crafts retailer, agreed Wednesday to pay a $3 million fine after federal prosecutors alleged the company illegally imported thousands of ancient clay artifacts originally from Iraq into the United States.
The government says the Green family, evangelical Christians who own Hobby Lobby and are perhaps best known for their role in a pivotal Supreme Court case concerning religious exemptions from the Affordable Care Act, had purchased thousands of cuneiform tablets and clay bullae that were falsely labeled and shipped to the company through the United Arab Emirates and Israel. The labels allegedly falsely described the packages of cuneiform tablets as tile "samples." On top of the fine, the company agreed to forfeit the thousands of artifacts it had acquired for $1.6 million in 2010 — a deal that was "fraught with red flags," the government said.
The complicated case brings to light the booming smuggling business seen in Iraq and other countries across the world, and how ancient antiquities can be acquired in controversial and illegal ways. "As we recognize that while some may put a price on these artifacts, the people of Iraq consider them priceless," said Angel Melendez, a U.S. Immigration and Customs Enforcement specialist, in a statement.
There isn't a strict, standard set of procedures for ensuring the cultural artifacts acquired by people, companies or museums in the U.S. came from legal origins, experts told Money. But prominent museums and institutions often require extensive research and communication with sellers in different countries to ensure the purchase is done legally and with knowledge of an object's origins.
"Anyone who buys antiquities who do not have a guarantee that they were legally exported from the country of origin is contributing to the smuggling of archeological sites," said Elizabeth Stone, a professor of anthropology at Stony Brook University and an expert on antiquities of Iraq and ancient Mesopotamia.
In the Hobby Lobby case, the government said the company had consulted a cultural property expert who warned the items could have been looted. Leila Amineddoleh, a cultural property expert who consulted with the government on the Hobby Lobby case, said the company's apparent dismissal of the recommendations raises "a lot of questions."
"Why would you consult with someone and not follow that advice?," said Amineddoleh.
Smuggling and looting plagues archeological sites across the world. But the issue is more pronounced in countries currently or recently engulfed in fighting. Such war-torn nations are "ripe for looting, smuggling and the sales of these illegally obtained objects," said David Bowker, the chair of legal firm WilmerHale's international litigation group.
"It is a literal and virtual minefield to be acquiring objects from conflict and recent post-conflict regions because there's so much looting and smuggling going on in Iraq and Syria and in that region more widely," said Bowker, who has written about cultural property law in the American Journal of International Law. "One has to be exceedingly careful in order not to be apart of — even unwillingly — to be a part of this illicit trade of antiquities."
Iraq was plagued by a looting boom immediately after the U.S. invaded the country in 2003, said Stone, who has worked to recover stolen items and document damage to archeological sites in the country. Smugglers often paid impoverished people to dig through ancient archeological sites to find artifacts, she said. "These places look like the surface of the moon by the end of it," Stone said. "They're completely covered with craters, and completely covered in holes."
Stone said that Iraq's looting boom has calmed in recent years. But she added that archeological sites in Iraq and Syria are increasingly threatened by groups like the Islamic State, who have been known to destroy religious sites as a form of intimidation. Some commentators have speculated that Hobby Lobby's purchases may have funded ISIS' efforts, as the group has profited from looted items in the past. But Stone said that, because the purchases were made in 2010, they may have predated the organization.
Hobby Lobby said it had intended to add the artifacts to a collection for this fall's planned opening of the Museum of the Bible in Washington, D.C. In a statement on the forfeiture on Wednesday, the company said it complies with the Association of Art Museum Directors's protocols for acquisitions of archaeological materials, which notes that "recent ownership history may not be obtainable for all archaeological material and every work of ancient art." Still, the company admitted that it "was new to the world of acquiring these items." And according to Stone, Hobby Lobby "almost certainly did not have documentation."
Cultural property experts hope the Hobby Lobby case inspires stricter standards for artifact buyers around the world. "It's shameful when people turn a blind eye to looting . . . it's a lot of greed," said Amineddoleh. "I would like to see collectors and people in this field doing more research to avoid situations like this."