Here's How Many People Are Already Done With Their Christmas Shopping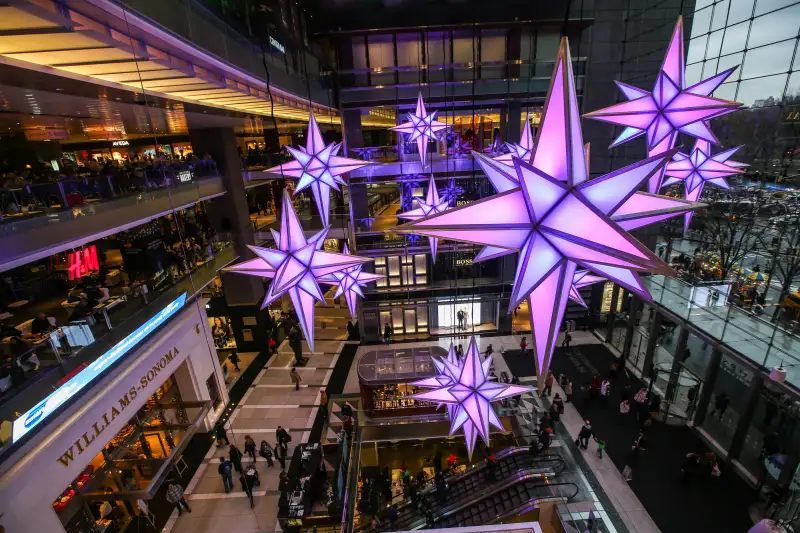 Anadolu Agency—Getty Images
Stores roll out holiday sale ads and merchandise earlier every year, and American shoppers are playing along — although we are still complaining about it. According to a new survey from CreditCards.com, 34 million people, or 14% of Americans, have already started their holiday shopping — and 1 million say they've already finished.
The majority of shoppers, though, say they won't finish until December, and a surprising 30% admit they won't be done until Christmas Eve — a figure that goes up to 37% for shoppers under the age of 30.
People are more in agreement regarding their collective dislike of "Christmas creep": About three-quarters of survey respondents agreed that the practice is "annoying," and nearly half of respondents strongly agreed with that sentiment. (No word on how many people find those early-bird shoppers annoying, though.)
"The majority thinks stores should begin putting up their holiday displays and advertising holiday sales around Thanksgiving," CreditCards.com senior industry analyst Matt Schulz said in a statement.
Despite the hordes at the malls, almost six in 10 people say they prefer to shop in stores, while about one in five prefer shopping online using a computer, and about one in 10 say their phone or tablet will be their main shopping vehicle this year. Surprisingly, it's not the youngest shoppers who rely most on their mobile devices: shoppers between the ages of 30 and 49 have the highest percentage of mobile use, at 18%.