The Letter That Saved $11,000. Really.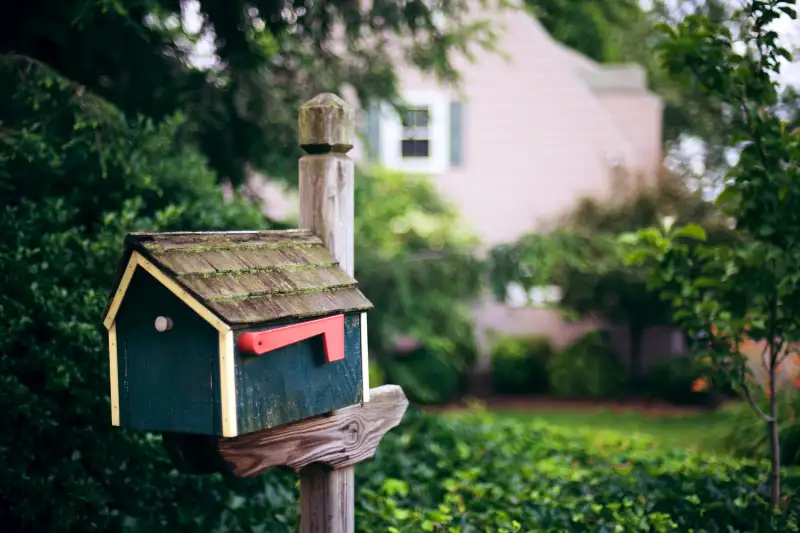 Melissa Ross—Getty Images
After a six-month-long house hunt through northern Virginia neighborhoods, Alison and Greg Fitzgerald were't feeling very optimistic.
Finding homes they liked wasn't a problem, there were plenty. The hard part was making a deal. It seemed like every house had multiple offers or was sold minutes after being listed. By the time they were able to visit the last two properties that had caught their eye, both had gone under contract.
So when Alison walked in to a beautiful four-bedroom house in Alexandria in May, she knew her family needed to do more than make a fair offer. "They need to feel like we're their friends so they'll give us the house," said Alison.
After noticing the seller shared the couple's love of the Washington Capitals hockey team, Alison rushed home to write a letter. The result was a textbook example of a tactic many home buyers—especially those in competitive markets—are using to get an edge. Alison's note, attached to her offer, gave a personal account of the couple's love for the neighborhood, nearby schools, and the property itself ("we have a baby boy who is about to turn 1 year old... we can already see him playing in that big back yard with our dog!"). She also gushed about the family's Capitals fandom and included a picture of their 11-month-old son at his first Caps game.
Despite four other offers—one $11,000 higher than their own—the Fitzgeralds got the home. Alison still remembers the sellers' agent's call, conveyed to them by their broker: "You got the house. Your letter definitely had something to do with it."
When the family arrived at their new home, previous owners had left a bottle of champagne and a Caps Kids' Club banner on the stairs.
Looking for inspiration? Check out this album of actual cover letters (click on the top-right gear for full size):
It might seem cheesy (or manipulative), but the Fitzgeralds are one of a growing number of families who triumphed in bidding wars by giving their seller a human connection instead of the highest offer. Redfin, a real estate brokerage with locations in 25 markets, found that writing a personal cover letter "tugging at the seller's heart strings" increases your chances of winning multiple offer situations by almost 10%. For something that doesn't cost a cent, that's a pretty solid return.
"I don't see where it hurts," says Anthony Rael, a Denver Re/Max agent who advises his clients to write such cover letters. "It gives a lot of weight to your offer and really shows intent."
So, if everyone's writing letters, how to make yours stand out?
Build connection. Agents say you should emphasize commonalities, enabling the sellers to see a little of themselves in your family. Tanya Larson-Topp and husband Benjamin had been searching the Chicago area for two months before falling in love with a four-bedroom on Estes Avenue. When they visited the house, Tanya discovered its owners, the Browns, had a young daughter with the same name as their own three-year-old Eliana. She and Benjamin had also attended the same graduate school as one of the sellers."We both went to SSA [School of Social Service Administration at the University of Chicago]," wrote Tanya in her cover letter. "What could be better than a couple of social workers living in your old house?"
Nothing, apparently. The Larson-Topps not only beat out a competing bid, they even received a letter from the sellers expressing how thrilled they were. "Selling to two social workers is truly a dream come true!" wrote the Browns. "Feel free to contact us with any questions about the house or neighborhood."
Don't worry if you're not an exact clone, even more minor commonalities can be enough. One of Rael's buyers struggled to find a seller willing to accept his Veteran's Affairs financing, until a fellow veteran saw his letter and happily sold him the home. One of his other buyers, a pre-retired couple, won the home of a current retiree despite bidding $50,000 under list price, "much to his [agent's] amazement."
Don't skimp on the emotion. You may feel like pouring one's heart out to a seller is too corny. But an effective cover letter does more than tug on the heartstrings. It also shows you're serious about the house and, if you need financing, even helps you stand up against the dreaded all-cash offer. Los Angeles agent Eric Tan says sellers have become frustrated by investors who bid cash on multiple properties, select the choicest out of their accepted offers and cancel the rest. A financed offer, paired with a cover letter emphasizing your attachment to a particular home, can tip the scales away from the investor. "Sellers like to see that a buyer has something more at stake the just the investment of the property," Tan says.
Keep it short—and positive. Redfin's cover letter guidelines warn against buyers telling "your entire life story," and suggest you refrain from mentioning offers you have lost because past failures may be taken as a sign of weakness. Appearing too desperate or pushy can also put off a seller. Tan recalls one instance where a family of buyers and their agent randomly showed up on his client's property asking for a showing. "The seller says there's someone who's been waiting on the front lawn for 40 minutes," says Tan, remembering the phone conversation. "I said I'm glad you called but we need to call the police."
Really want it? Make a video. Agent John Venti, who operates primarily in California's San Gabriel Valley, started making videos with clients in May, using only their smart phone's camera and editing tools. The videos, he says, are a "way for someone to say 'here I am, here's who I am'," in a time when emails have depersonalized the process (back in the day, offers were presented in person). So far, he's made 10 different videos, each for clients in multiple offer situations, and these buyers have won out more than 50% of the time.
Is your seller a builder or investor? Don't bother. Those sellers are generally focused on either the most money or the fastest closing, and often ask their agents to remove any cover letters they receive.
But for many owners, "there's more to consider than list price and offer price," Tan says. "In those situations, it does make a big difference."