Half of Homes on the Market Are Selling Within 2 Weeks — Despite High Mortgage Rates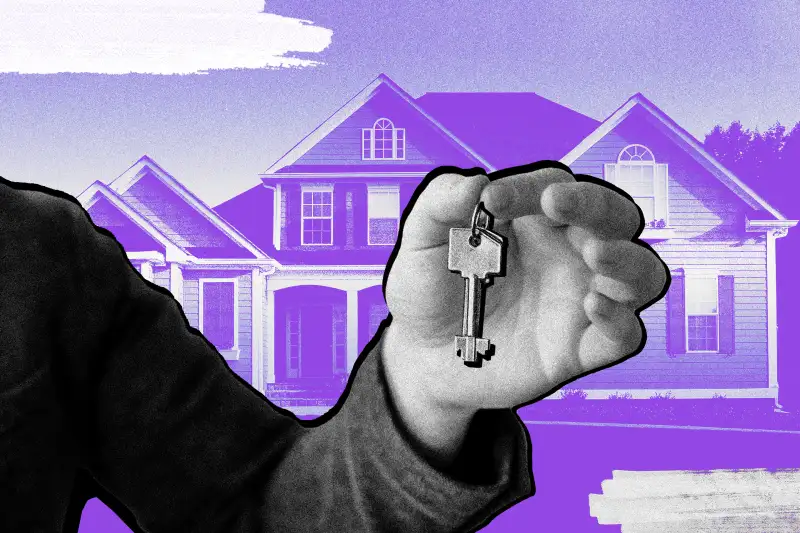 Eddie Lee / Money; Getty images
Despite high mortgage rates and the affordability challenges facing many homebuyers, houses are selling at a rapid pace.
New data from real estate brokerage Redfin shows that 48% of the homes that sold in April did so within two weeks. That's a little less than the same month last year, when 51% of homes sold in two weeks, but more than a month ago, when 46% of homes sold within two weeks.
Redfin's experts say the difference is significant because the pace of home sales typically peaks in March. This year, homes are selling a little more slowly than they did during the pandemic, when the market was booming, but notably faster than they do during a normal year.
Homes that sold in April were on the market for an average of 49 days, according to Realtor.com, compared to just 32 days during the same month last year and between 60 and 70 days in the same month during the more typical years before the pandemic.
Those speedy sales are being driven in part by low inventory. Data on the housing market from Realtor.com showed that in April, there were 21% fewer homes listed on the market compared to the same month last year.
Mortgage rates push buyers and sellers out of the market
Rising mortgage rates are in large part to blame for the dearth of available homes. Higher mortgage rates mean that borrowing money to buy a home is significantly more expensive than it used to be.
Realtor.com found that over the past year, rising mortgage rates and home prices increased the monthly cost of financing a typical home by 19%, or $340. Consequently, many potential buyers have opted to sit on the sidelines until the market becomes more affordable.
On the other side of the equation, the sudden spike in interest rates from historic lows to levels above 6% has also pushed sellers away from the market.
"Fewer sellers are opting to list their homes than previous years," Realtor.com's experts wrote, "largely due to feeling 'locked in' by a lower mortgage rate compared to what is obtainable this year."
Mortgage rates may stop climbing
Thankfully, buyers and sellers alike could see some relief in the coming months.
"While a pause in Fed rate hikes doesn't mean a significant drop in mortgage rates is coming, it does at least alleviate one layer of uncertainty in the housing market," Redfin economics research lead Chen Zhao said in a blog post.
She adds that while it's still possible that the central bank will raise interest rates again (prompted by bad inflation data, more bank turmoil or a debt ceiling crisis), "homebuyers and sellers can feel a little more confident that mortgage rates won't skyrocket again."
More from Money:
Why Are There So Few Houses on the Market?
Fannie Mae and Freddie Mac's Controversial New Mortgage Fee, Explained