The One App You Should Check Before You Book Your Next Flight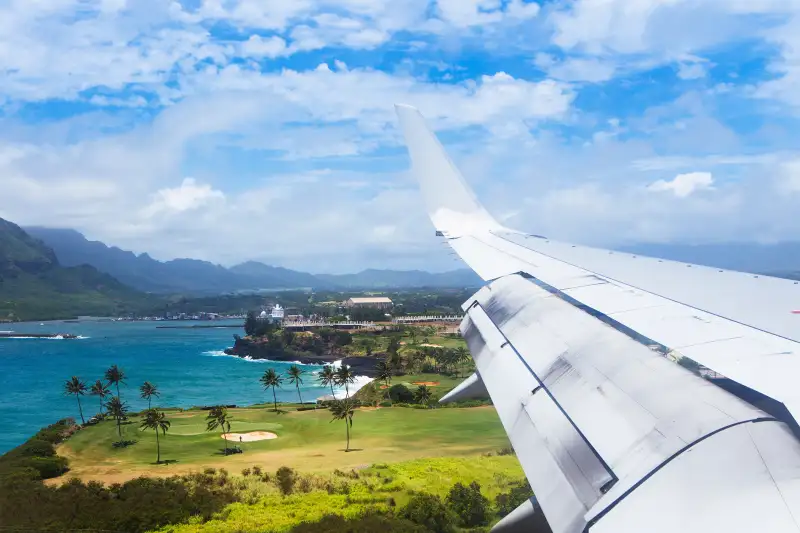 Matthew Micah Wright—Getty Images/Lonely Planet Image
If you fly to the same destination frequently, you probably know when it's cheapest to travel. But if you like exploring new places, you likely have no idea how far in advance you should book to nab the cheapest fare. That's where Hopper comes in.

Hopper is an airfare price alert app that uses data on pricing trends to predict when fares will rise and fall. After you plug in the days you want, the app sifts through 200 different airlines' current pricing and four years of historical airfare data. Then it takes that information—more than 3 trillion data points—to determine how much your flight will cost now and what prices you can expect if you wait until a future date to book instead.

Read next: Is Airfare About the Get More Expensive?
Hopper lays out all of the prices in an easy-to-follow, color-coded calendar. If you want a cheaper itinerary and have a flexible schedule, check out the calendar boxes shaded green. If you're booking a domestic trip, shifting your travel dates from red (the most expensive) to green can save you an average of 16%, although Hopper's chief data scientist Patrick Surry said the savings can be as high as 40% on some itineraries.
If you click the button to "watch" your trip, you enable push notifications that alert you when a given itinerary drops in price. It will also say if the price is likely to drop further (in which case you should hold out and wait to book) or if this is about as good a price as you can expect to get (in which case grab that fare!). To make sure you understand, the notification will tell you things like, "You should book now. This is a great deal. You will likely pay more if you wait."

When you choose to book, Hopper will pull up more details about the available airlines, various departure times, and the number of stops. That said, the app doesn't let you filter the choices by airline or number of stops, though Surry said they're hoping to add these features by the end of the summer. Another slight bummer: A handful of carriers, including Easyjet and Ryanair overseas, and Southwest and Delta in the U.S., don't let Hopper see their fares.
Read Next: 7 Best Apps for Family Travel
Hopper isn't the only travel search site that displays a range of prices and allows you to set alerts for fare changes. Travel industry pros who crisscross the globe on a regular basis like Skyscanner, whose database of 1,200 airlines includes many regional and low-fare overseas carriers. In addition to its website and app, travelers can also search for flights on Facebook Messenger.
Several major airlines offer flight alerts—though they'll only tell you about their fares, not their competitors'. "Kayak is quite good," said Max Rayner, a partner at travel consulting company Hudson Crossing. Kayak lets users check prices on hotels as well as flights, but like Skyscanner, its alerts come via email rather than as a push notification through the app. This isn't a dealbreaker, but it means you'll have to keep an eye on your inbox; cheap airfares come and go so quickly that you could miss out if you're not constantly checking your email.
A good app if you're still in the planning stages (it doesn't offer alerts or booking capability) is Google's OnTheFly. It's powered by ITA Software, which was bought by Google in 2010 and is sort of a gold standard among travel industry pros for the scope of its flight data (ITA's platform actually forms the backbone of many airline pricing sites' search functionality).
"ITA has a powerful engine, which puts together many more segment options," said John Thomas, a managing director who covers airlines at L.E.K. Consulting. OnTheFly is good for planning complex, multi-stop itineraries and for overseas trips. "It shines particularly well on international," Thomas said, because it captures under-the-radar fares offered by smaller or more local low-fare carriers in addition to the big airlines.
But Hopper was the only travel app named on Apple's annual best-of list last year, and it was the winner of a Webby Award this year. It also won Standout Startup of the Year at Google's developer conference last month.
Predicting anything is always an inexact science, Rayner pointed out, and there are some limits to relying on previous prices to estimate what will happen in the future. That said, Hopper claims a 95% accuracy rate and says it saves travelers an average of $50 per booking—and sometimes as much as $1,300.