You Won't Believe How Many People Lie on Their Resumes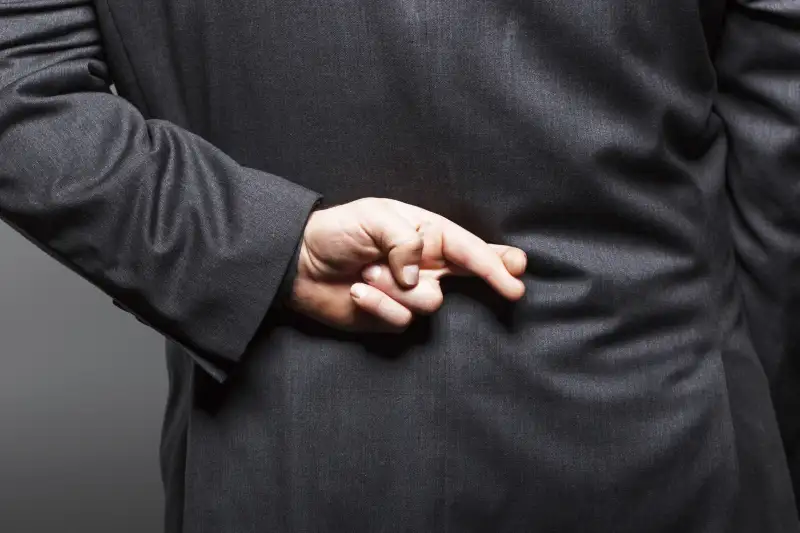 Zoran Zeremski—Getty Images/iStockphoto
When working on your resume, maybe you've been tempted to make your title sound a little fancier, or say you're proficient in a computer program you barely know how to pronounce. What's surprising is just how many of your fellow job seekers follow through on this temptation and lie on a resume to boost their chances of getting an interview.
A new survey from CareerBuilder of more than 2,500 hiring managers found that 56% have caught job candidates lying on their resumes. The most common fib seems to be embellishing skills or capabilities; 62% of respondents say they've come across this, and 54% say they've caught applicants taking liberties when describing the scope of their responsibilities. A quarter have seen people who claim to be employed by companies they never really worked for.
"One of the reasons candidates may feel okay embellishing their resumes is that they don't realize hiring managers are actually following up to verify the claims they make on their resumes," says CareerBuilder spokeswoman Mary Lorenz. Most do, she says, so lying won't do anything other than get your application thrown out.
"It's also possible that, knowing how tight competition for jobs is, these candidates are simply trying to stand out and get their foot in the door with hiring managers in hopes to prove themselves later on," Lorenz says. This might be why nearly a third of survey respondents say they've run into people fibbing about their job titles, more than a quarter have encountered candidates who claim to have academic credentials they never actually earned, and 15% have even run into job seekers who report to have been given awards or accolades they never received.
It's understandable why job seekers might feel pressure to make their resume stand out, even at the risk of getting caught in a lie. Seven out of ten of CareerBuilder's survey respondents say they spend five minutes or less perusing each resume, and 48% spend less than two minutes.
But lying isn't the right way to go about getting the attention of a hiring manager, especially because the CareerBuilder survey uncovered something else interesting: 43% of respondents say they'd consider a candidate even if he or she only had three of five qualifications the employer wanted.
Lorenz says past surveys have revealed that companies are willing to train people who are otherwise a good fit, even if they lack a specific skill. "Employers are placing more emphasis on soft skills and cultural fit for positions, so those elements likely play a factor in employers' decisions to make exceptions for certain candidates as well," she says.
All the more reason not to blow it by fudging the truth on your resume.