This Is How Much Money You Should Be Making by the Time You're 40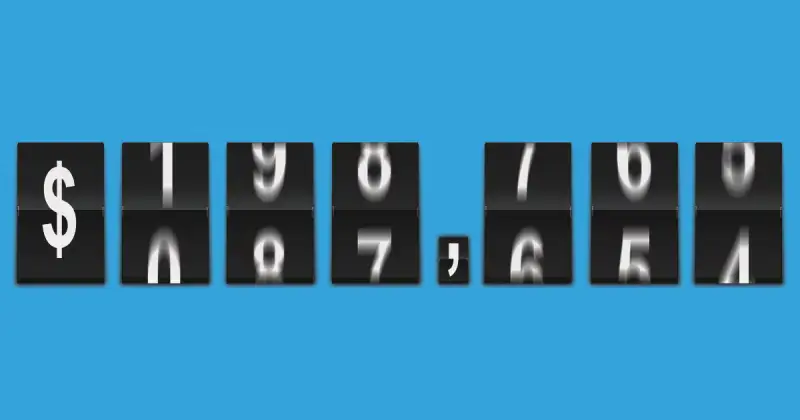 Science Has Identified the Perfect Salary
You might think your life would be better if you just had a bigger paycheck -- but science finds that's not necessarily true.
A study published last year found that once you make around $200,000, having more money won't make you any happier. While this isn't exactly peanuts -- it's nearly four times the 2015 U.S. median household income of $55,775 (according to Census data) -- it's not quite Scrooge McDuck piles of money, either.
The trick is hitting your optimal income by the time you hit 40. If you have a college degree, you can expect your income to climb sharply through your 20s and continue to rise at a slower rate once you hit your 30s, according to career expert Penelope Trunk. But after you hit 40, you essentially hit a pay ceiling that lasts for the remaining 25 years of your career, an analysis of data from PayScale.com has found. Raises workers get after 40 are often barely enough to keep up with inflation.
But don't panic if you're nowhere near $200,000 -- or, for that matter, if 40 came and went some time ago. As it turns out, $200,000 is actually the outer edge of the money-happiness connection. In fact, the researchers found that the "wealth benefit" -- a sort of happiness buffer that protects people from negative emotions -- begins to taper off at an annual income of around $80,000.
A separate study of whether or not money can really buy happiness came to a remarkably similar conclusion. They found that although how satisfied you are correlates with how much money you make all the way up the income spectrum, the influence that earnings have on happiness -- that is, the emotions you experience on a day-to-day basis -- peters out after your annual income hits about $75,000.
"We conclude that high income buys life satisfaction but not happiness," the authors wrote. "Health, care giving, loneliness, and smoking are relatively stronger predictors of daily emotions." Not, that is, how much you make.
What's more, scientists have also discovered ways that you can elevate your happiness quotient by tackling a few factors that are under your direct control.
1. Adjust your expectations.
People who think they're rich -- and who spend accordingly -- can sometimes do more harm than good to their well-being. In a 2015 study, researchers found that the prospect of a "pleasant but ordinary" vacation couldn't hold the interest of people who traveled a lot. "Wonderful life events might provide high comparison standards to which people could specifically contrast their more mundane present experiences," the authors theorized. In other words, if you're expecting a T-bone steak or a big banana split, a hamburger patty or scoop of vanilla ice cream is going to seem kind of blah by comparison.
Sonja Lyubomirsky, psychology professor at the University of California Riverside, explained it this way to the Wall Street Journal: "If you have a rise in income, it gives you a boost, but then your aspirations rise too. Maybe you buy a bigger home in a new neighborhood, and so your neighbors are richer, and you start wanting even more."
2. Get a handle on your debt.
Another often-overlooked variable that can affect your happiness regardless of your income is how much debt you have -- and what kind it is.
"Low levels of debt are common and can be used for instrumental purposes of purchasing necessities such as a car," wrote Louis Tay, an assistant professor of psychological sciences at Purdue University, in a recent study. "By contrast, inordinate levels of debt that are not manageable can consume one's life and attention."
The findings suggest that some kinds of debt are worse than others. Credit card debt can be problematic, for instance. "It does suggest that there are different types of debt and not all debt is necessarily 'bad' for well-being," Tay said.
And although earning more mitigates the stress of having debt, it doesn't totally eliminate it — especially if you're living beyond your means.
3. Distract yourself.
Finally, your well-being might improve if you can manage to focus less on money.
Hal Hershfield, an associate professor at the Anderson School of Management at the University of California Los Angeles, found that about two-thirds of people, when asked if they would rather have more time or more money, picked money. But here's the interesting thing, he noted: "The people who chose time over money were happier." They were more satisfied with their lives, he explained, and they experienced "greater well-being" -- a finding that held regardless of age, income and other variables.
He theorized that this could be because people who would rather have more time place a greater priority on their enjoyment. "When you ask them what they wanted to do with that extra resource, it was things they wanted to do, rather than things they needed to do," he said.
And that might just be the key to being happier -- regardless of how much you make.