How Nike Scored on Adidas at the World Cup
Money is not a client of any investment adviser featured on this page. The information provided on this page is for educational purposes only and is not intended as investment advice. Money does not offer advisory services.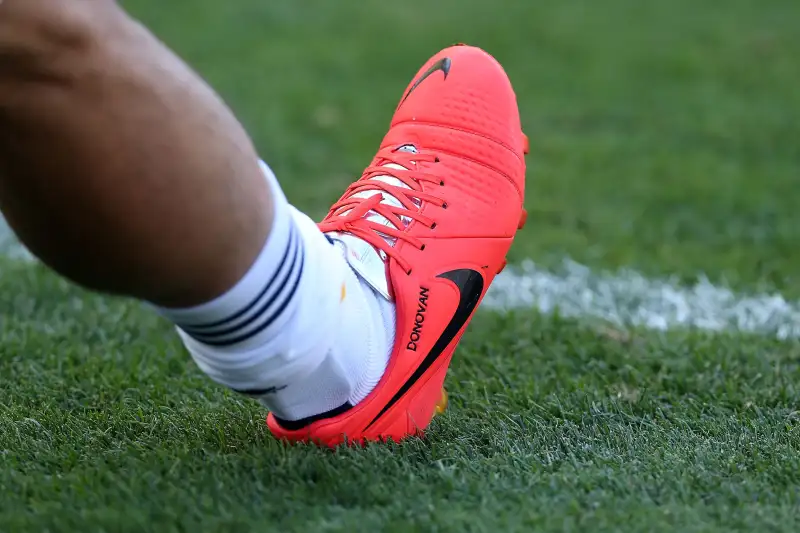 It's widely known that Nike is furiously trying to chase down German-based Adidas on the soccer pitch — pretty much the only arena in which the Beaverton, Oregon company doesn't dominate its European rival.
New numbers released Thursday show that Nike, through strategic marketing surrounding the World Cup this year, may have just scored the equalizer.
In announcing its quarterly results, Nike reported that for the fiscal year ended May 31, the company's overall soccer-related sales grew to $2.4 billion. That represents an 18% jump from last year. And if you adjust for currency fluctuations, it represents a 21% increase from the fiscal year ended May 2013.
Despite headwinds from foreign exchange, Nike "appears to be able to keep momentum going," says Morningstar analyst Paul Swinand.
Not only do these numbers mean that soccer is now nearly as important as basketball for Nike. It also puts Nike in a virtual tie in this key category with Adidas, which earlier this week said it's on track to achieve its goal of generating 2 billion euros in soccer-related revenue, which at current exchange rates works out to around $2.7 billion.
Keep in mind that Adidas is an official FIFA World Cup sponsor, a distinction for which it reportedly spent around $70 million. Nine national teams in Brazil are competing in the company's gear and apparel.
By contrast, Nike has gone for a more targeted approach. The company has launched a successful "Risk Everything" ad campaign which is making headway on social media. The company has also gone after the biggest individual celebrities, rather than institutions. Of the top 10 global soccer stars, as measured by their marketing/celebrity wattage, six are wearing Nike gear, including Brazil's star striker Neymar Jr.
Even as the underdog, though, the company scored big, especially on Wall Street. Over the past year, Nike shares have trounced those of Adidas.
And in business, that's really the only scoreboard that counts.