How the Owner of the Superbowl-Bound Atlanta Falcons Made His Billions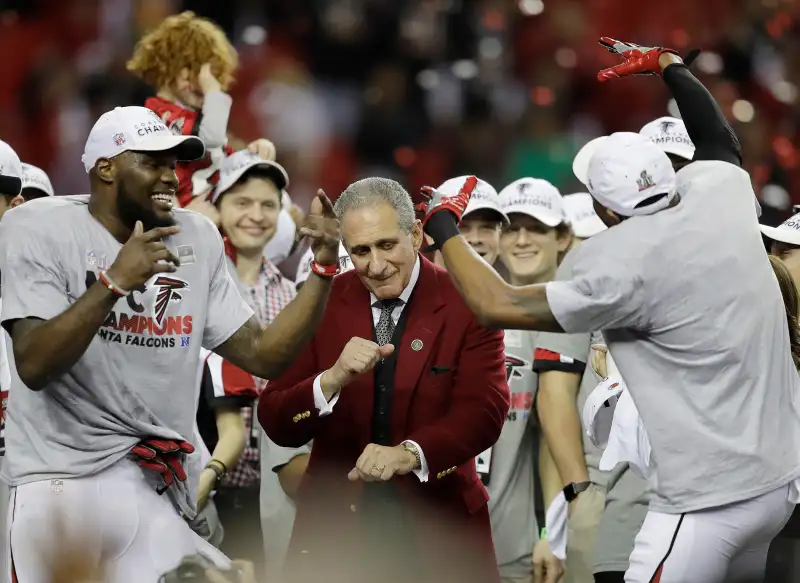 The Atlanta Falcons are going to the Super Bowl after cruising over the Green Bay Packers 44-21 Sunday.
Though it's their first NFL championship appearance in nearly two decades, the team has come close multiple times in recent years thanks in part to the largesse of their owner Arthur Blank, whose current net worth Forbes lists as $3.2 billion.
Blank and fellow billionaire Bernie Marcus cofounded Home Depot in 1978, after they were fired from their jobs at a California home improvement store.
Today, Home Depot is the world's largest home-improvement retailer and the fourth-largest retailer overall in North America, with more than 2,200 stores. It has a market cap of $165 billion. Blank, 74, is said to own 34 million shares, or a 1.5% stake. He retired from the company in 2001.
In 2002, Blank bought the Falcons for $545 million. The team is now worth $2.13 billion. Blank also has stakes in the PGA's network of retail stores, an MLS soccer team, and the soon to be completed Mercedes Benz Stadium in Atlanta.
"I'm a very competitive person — probably one of the most competitive you'll ever meet," Blank told Forbes in October. But he has also described himself as a "servant-leader." "I'm of the mentality of...service, volume, and taking care of the people that we're serving," Blank said.