How to Work With a Boss You Can't Trust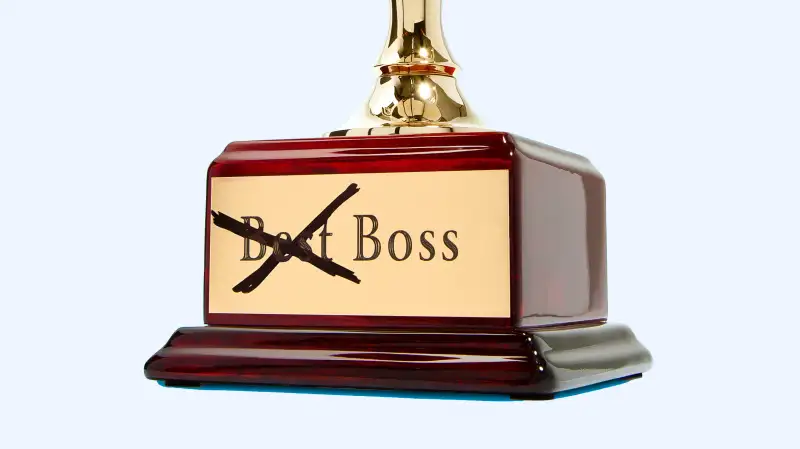 Q: My EVP is a serial liar. He never takes the blame when something is wrong, and instead, he completely throws people under the bus. If something goes right, he takes the majority of the credit. What can I do? – Brad, Atlanta
A: As infuriating as your boss' behavior is, you want to be measured and strategic in your response.
"There are people like this in every company," says Stacey Hawley, founder of Credo, a compensation and talent management firm and author of Rise to the Top. "If you complain about your boss to someone else, you just look like you can't handle the situation. If you want to be in leadership position, you have to know how to deal with people like this."
Four tactics that can help:
Make it tougher for your boss to lie
When sending emails or memos with important updates and accomplishments related to a project, copy all of the key people involved. Let everyone know that if there are questions, you'd be happy to be the point person. Ask other team members to submit updates, too.
"It'll be harder for your boss to take credit if everyone is in the loop on what's going on," says Hawley.
Address mistakes head on
When a problem crops up—and your boss complains to a higher up, or blames you or a team member for the mistake—avoid the temptation to clear your name.
"The boss has egg on his face and is trying to manage his reputation by casting blame elsewhere, " says Hawley. "You're not going to improve things if you make an accusation. Some things you just have to let go."
She suggests scheduling a meeting with your boss for the sole purpose of discussing the error: how it happened, how you can fix it, and how you can keep it from happening again. Your boss may have legitimate reasons for thinking you caused the error and you can clear that up, says Hawley.
The key thing, no matter who caused the error, is to make sure that you focus on solutions.
Play to the boss's ego
Should your supervisor take credit for your work in a meeting or in front of others, speak up. "You need to make it clear you played a role, but be sure to give him credit, too," says Hawley. "Your boss may be acting this way because he perceives you as a threat, so you want to take the threat off the table."
You might say something like, "Bill, that was a great idea you had to do X. I was glad that it gave myself and the team an opportunity to do Y." This also allows you to acknowledge other people who contributed to the project, so that you don't end up being perceived as a credit thief by those who report to you!
Make friends in high places
Your boss shouldn't be the only one who knows about your work. "You need to develop relationships with other higher-ups who can advocate for you," says Hawley.
Build these relationships by asking senior people for advice on a project you are working on, sharing with them positive feedback from clients and customers, or inviting them to lunch or for a coffee to discuss ideas you have to advance your company's goals.
Best case scenario, you'll be on the corner office's radar when it comes time to replace your slimy supervisor. But at the very least, you're ensuring that your bad boss doesn't sink your future prospects at the company. "You can turn this situation around and make it a chance to grow your own career," Hawley says.