How to Order the New iPhone SE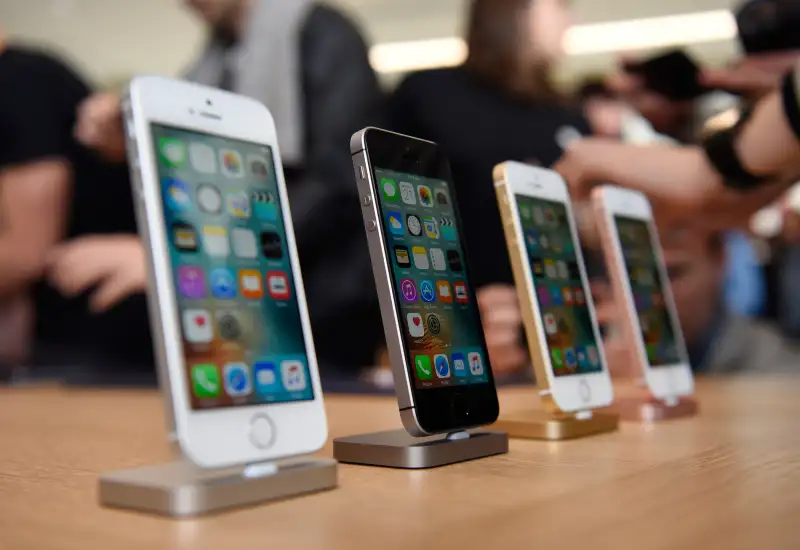 David Paul Morris—Bloomberg via Getty Images
Apple's new, smaller iPhone SE could be a potential game-changer that could further disrupt the once ironclad two-year mobile contract most users locked themselves into every time they buy a new phone. With a price point starting around $400, a lot more people would be able to afford to buy the phone outright. So if you can't wait until your contract is up (or if you're sick of squinting at texts through a cracked screen) here's how to get yours:
Customer in the U.S., and in a handful of other countries, will be able to order the new iPhone SE directly from the Apple website beginning on Thursday, March 24. You can also order it online directly from AT&T starting at midnight tonight. T-Mobile will begin sales at 8AM ET Thursday on its website. Sprint and Verizon have not yet announced their specific plans to sell the SE. The phones will be in Apple stores as well as other stores that sell Apple products starting a week later, March 31.
If you're dying for an iPhone that fits comfortably into your pocket or hand, you might want to get that order in early; at least one expert suggested that demand could bring about a surge in sales. Barron's cited J.P. Morgan analyst Rod Hall as saying Apple could sell an additional 17 million phones this year thanks to the addition of the SE, and estimated it could earn $2.8 billion in profit (before taxes) for the company.
Update: This story has been updated with details on T-Mobile's plans for selling the iPhone SE.