Millions of Americans Will No Longer Receive an Essential Social Security Document in the Mail. Here's Where to Find It Online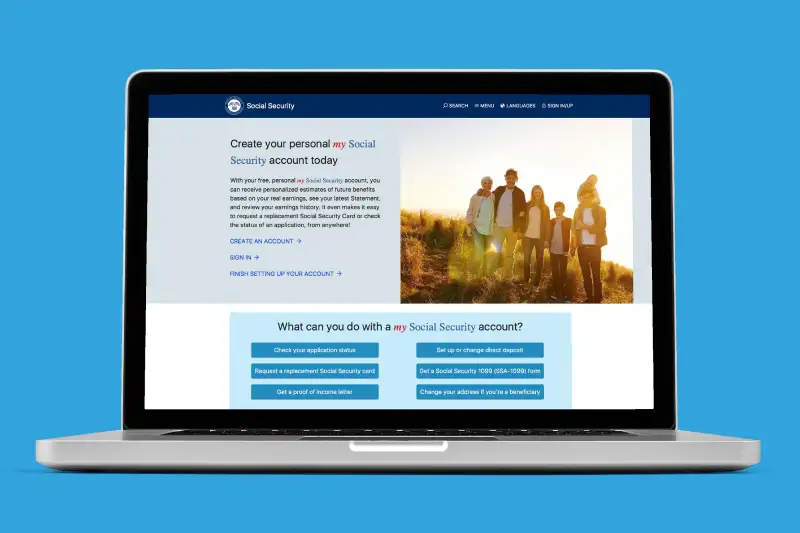 Bombaert Patrick—Getty Images
Social security has been in the spotlight this week thanks to a new projection from the trustees of Social Security and Medicare that estimates the program won't be able to pay out full benefits by 2035 unless Congress intervenes. But the program itself is already running low on funds.
Thanks to budget cuts over the past few years, the Social Security Administration has slowly stopped mailing out a majority of Americans' Social Security benefit statements. Instead, the SSA has been encouraging people to create online accounts to access their statements which has resulted in a drop off of the number of Americans who review their statements.
In 2010, before the SSA opened the online portal for "my Social Security," 155 million Americans received their statements in the mail (statements were mailed to people age 25 and over), according to a report released by the SSA's Office of the Inspector General in February. In 2018, just 14.6 million Americans were mailed their benefit statements. Currently, 42 million Americans of all ages have created accounts, even though about 62 million Americans collected Social Security last year.
Research shows that when people review their Social Security benefit statements they make "more optimal decisions" when claiming their benefits, are less likely to claim at a younger age, and generally stay in the workforce longer, according to retirement expert Mark Miller, citing a recent study. The longer you can delay collecting Social Security, the greater your financial benefit, and studies show that people who stay in the workforce longer are healthier. Plus, financial advisors say that maintaining an income in retirement, however small, can significantly improve a retiree's financial situation during their golden years.
While the number of people signing up for online accounts has increased every year, from 2012 to 2018 there has been a decline in the percentage of registered users who view their statements, according to the report: The number of online account holders who reviewed their statements dropped from 96% to 43% during that five year time period.
"We encourage everyone to create a "my Social Security account", says Mark Hinkle, acting SSA press officer. "We suggest people review their statement on an annual basis to verify the earnings posted are correct."
The only Americans who still receive paper benefit statements in the mail are those over 60 who never set up an online account and have not yet claimed their benefits.
To create your own "my Social Security" account you must be 18 or older, have a valid email address, a Social Security number, and a U.S. mailing address. If you received a letter in the mail with an activation code, you can use that code, but you can still set up an account without one. After you are asked to provide some personal information for security purposes, you can create a username and password. You will then be sent a one-time security code (via email or text, whichever you prefer) that you must use within 10 minutes to register your account. You can find step-by-step instructions here.