4 Tips to Save Big on College Textbooks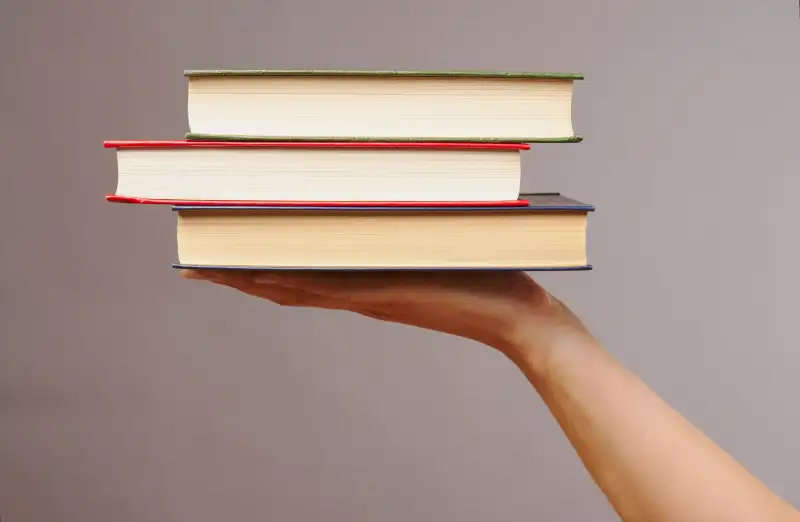 Dave and Les Jacobs—Getty Images
With a fresh crop of college classes comes another round of wallet-crushing textbook shopping.
The high price of the textbooks is news to no one. For years, students and parents have been shocked by their price tags, with a single book for one course routinely topping $200. Earlier this year, the news broke that prices have surged 1,041% since 1977.
It may be surprising, then, to learn that on average, students spent less on textbooks last year than they did the year before. In fact, the $563 students spent on books in 2014-15 is 20% less than they spent in 2007-08, according to the National Association of College Stores.
That's thanks in large part to the growth of rental companies and digital books. Renting, or buying used, can reduce the cost of a title by one-third to one-half, according to the association.

NEWSLETTER: COLLEGE_PLANNERSign up for COLLEGE_PLANNER and more View Sample
But while all the new options may mitigate the problem, they don't solve it, says Ethan Senack, higher education advocate for the U.S. Public Interest Research Group. Alternatives aren't always available, and ultimately, their price is still based on the cost of the brand new print editions, which have gone up every year for the past 30 years.
A 2014 report Senack wrote found that 65 percent of students had decided not to buy a book because it was too costly, even though most thought that was harming them academically.
Four tips to help cut your textbook tab:
Check out Money's 2015-16 Best Colleges rankings
1. Ask the prof.
Before you even start shopping, check with your professors to make sure they're really going to use all the books on the class syllabus. Often, they may plan to use only a few chapters of a text, and that can make your decision about whether to buy the book or look for a copy at the library much simpler.
2. Use comparison tools
Several websites can help you compare the prices at multiple sellers with one quick search.
The University Network's Textbook Save Engine, for example, says it will find the lowest prices on the Internet, turning up rentals or used titles that are an average 85% off the original price. (We spot-checked a handful of titles and found the rentals do consistently offer savings of more than 80%, while used and new editions had smaller, but still significant, discounts.)
Another site, Campusbooks.com, will provide a side-by-side analysis of prices and buyback history to help you decide whether to rent or buy, based on how much the book is forecast to be worth in six months. The website also will search local library listings by zip code for free options.
More campus bookstores also are offering this type of comparison shopping. At least 350 college stores have tools on their websites to compare their prices with those of other major sellers or renters, such as Amazon and Chegg.
3. Know these traps
When you're shopping online, use the ISBN number on the book to be sure you're getting the same edition as you would in a bookstore. If you're buying used, check to make sure there are no online access codes that you'll be forfeiting. And if you're buying a digital book, bear in mind that it may available for only a set number of days and could have restrictions on the number of pages you can print.
Finally, check the return policy. Most campus bookstores allow full returns up until the end of the college's drop/add period. But you may lose that flexibility with a title purchased from a less expensive online seller.
4. Saves your receipts for tax time
Students (or their parents) can get a tax credit for money spent on textbooks through the American Opportunity Tax Credit, which will defray up to $2,500 spent on out-of-pocket college costs, including course materials, fees, and tuition. To qualify, single filers must have an adjusted gross income under $90,000. For couples filing jointly, the tax credit phases out at an AGI of $180,000.