How to Watch the 2018 VMAs Online for Free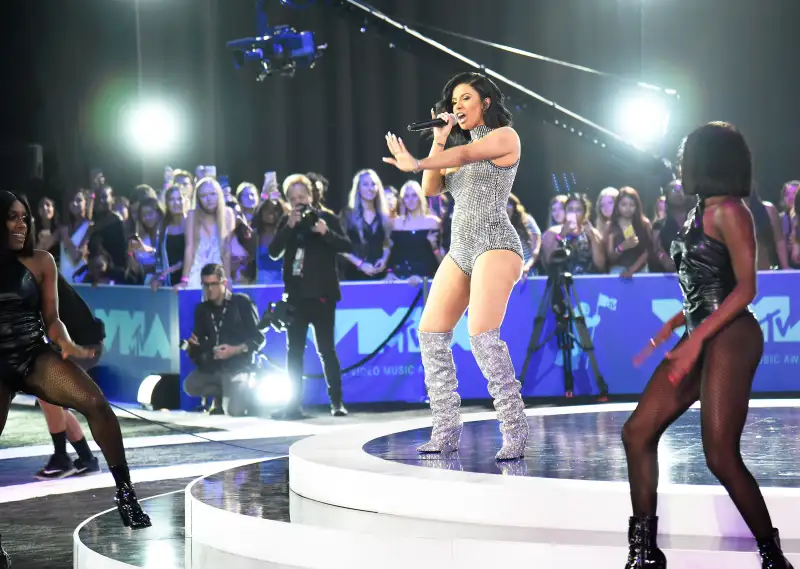 Cardi B, Ariana Grande, Post Malone, Travis Scott: that's right, it's time for the coolest awards show of the year.
The 35th annual MTV Video Music Awards are on Monday, Sept. 20 — airing live from Radio City Music Hall in New York City for the 12th time. The 2018 VMAs will begin at 9 p.m. E.T. after the red carpet is streamed on Twitter at 7:30 p.m.
After the show-runners kept an air of mystery by hiding the host's identity for longer than previous years, the secret is out: in a rare move, there is no host for this year's show. "It's a hostless ceremony this year, but the VMAs will have a steady stream of top-notch presenters gracing the stage in between the bangers and acceptance speeches," according to the website's viewing guide.
The Backstreet Boys are performing at the VMAs pre-show at 8 p.m. — making it the first time the boy band will be on the VMA stage in 20 years.
Some more of the 2018 VMAs most anticipated performers include Panic! at the Disco and Nicki Minaj. But, in another twist, Minaj will be performing from a surprise location.
Cardi B tops the nominations with 10, and Beyoncé and Jay Z are close behind with eight for their collaboration as The Carters on APES**T.
To find out who wins big — and see a host-less awards show — here's your guide on how to watch the 2018 VMAs, including options to stream it live online for free.
How to watch the 2018 VMAs on TV
The 2018 VMAs will be aired live on MTV and VH1 at 9 p.m. E.T. on Monday, Sept. 20, with pre-show coverage beginning on air at 8 p.m. E.T.
How to watch the 2018 VMAs online for free
Fortunately, for those of you who have ditched your cable packages, there are many ways to watch the VMAs online. DirecTV Now, Philo TV and SlingTV will be livestreaming the show, as well as MTV Live. More free coverage of the night will be on MTV's Youtube channel.
No cable provider? That's just fine — you can start a free trial on Monday with DirecTV, PhiloTV and SlingTV. Just be sure to cancel after the trials end if you don't want to be charged a monthly fee.