How to Watch the 2017 VMAs Online For Free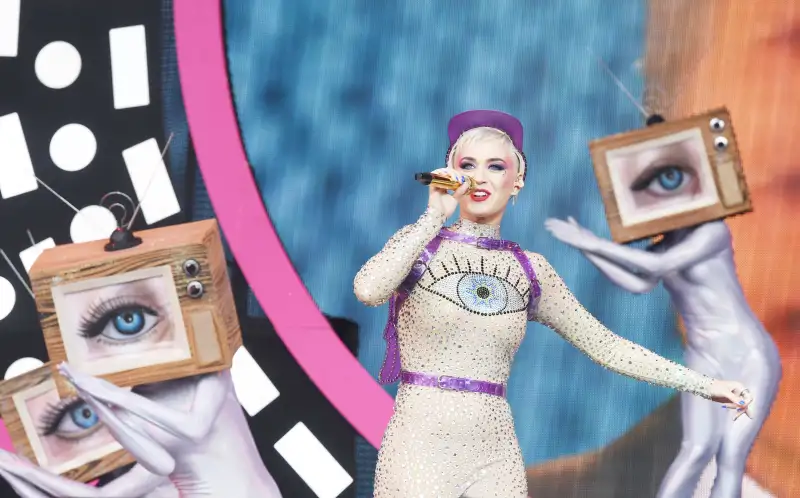 Rune Hellestad - Corbis—Corbis via Getty Images
Musicians and artists will gather for the MTV Video Music Awards Sunday evening following a series of changes that aims to enhance gender equality at the annual ceremony.
Hosted by pop star Katy Perry, the 2017 VMAs is eliminating gender-specific categories — giving out awards for "Best Artist of the Year" and the more social justice-focused "Best Fight Against the System," among other categories. The awards show is also replacing its iconic "Moonman" with a "Moon Person."
The event will take place at The Forum in Inglewood, Calif., and will begin at 8 p.m. E.T. MTV will start airing coverage of the red carpet at around 6:15 p.m. E.T.
Along with Perry, a number of other nominated artists are slated to perform, including P!nk, Kendrick Lamar, Miley Cyrus, Lorde, Ed Sheeran, The Weeknd, Fifth Harmony, Shawn Mendes, Demi Lovato and several others. Lamar was born and raised in Compton, Calif., which is just a few miles south-east of Inglewood. With eight nominations, Lamar leads the field this year with his video for "HUMBLE.," off his record "DAMN."
Over the years, the VMAs have produced a slew of must-watch moments, from Beyoncé's baby bump reveal in 2011 to Kanye West interrupting Taylor Swift as she accepted an award in 2009. (Let's be honest, Beyoncé's "Single Ladies" was one of the best videos of all time.)
While its possible the drama will be kept to a minimum this year, there may be some can't-miss moments — if VMAs history is any indication. If you aren't trying to catch the season seven finale of Thrones on Sunday night, here's how you can watch the VMAs.
How to watch on TV
MTV will start airing its coverage of the VMAs at 6:15 p.m. E.T. before the official show begins at 8 p.m.
How to watch online
If you don't have a television, you're in luck. MTV will also be live-streaming the event on their website — however, you will need a cable log-in to access the show. Access to the live-stream will become available here starting at 7 p.m. ET.
How to watch for free on Sling TV
If you don't have a cable prescription, you can still plan ahead. Sling TV is available for $25 a month, and MTV is included in its "Comedy Extra" package for an extra $5 a month. But if you don't want to shell out $30, it's possible to sign up for a free seven-day trial of the service, and select the "Comedy Extra" bundle. You can sign up for Sling TV here.