The Stars of 'This Is Us' Just Scored a Huge Raise and Equal Pay. Here's What They'll Make Per Episode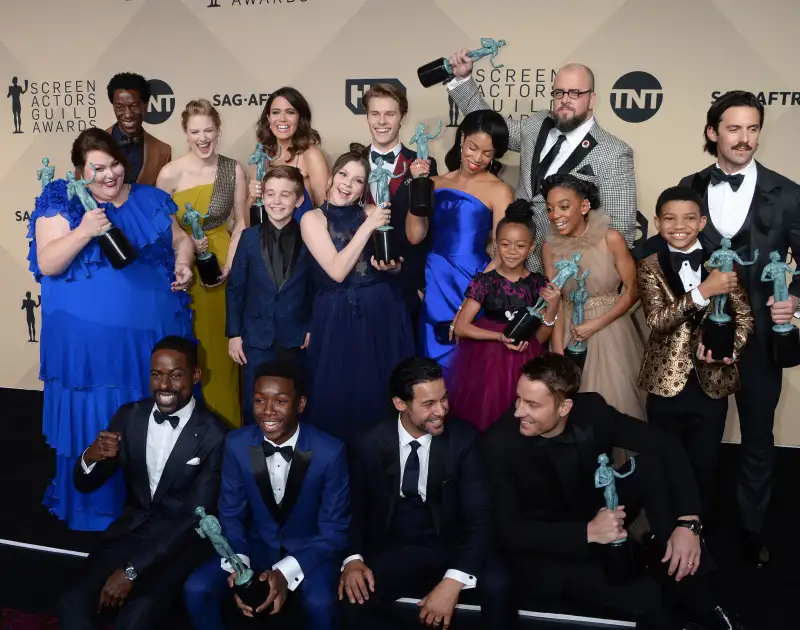 Broadimage/REX/Shutterstock—Broadimage/REX/Shutterstock
Those tearjerking moments are worth a lot of money.
The cast of NBC's This is Us negotiated substantial pay raises for each of the show's five main stars ahead of the drama's third season. Milo Ventimiglia, Mandy Moore, Sterling K. Brown, Chrissy Metz and Justin Hartley will all earn $250,000 per episode, according to the Hollywood Reporter. With 18 episodes in This is Us's third season, the actors will each bring in a total of $4.5 million. The third season of the critically acclaimed drama premieres Tuesday.
The new contract equalizes the paychecks for each This is Us star. Previously, according to the Hollywood Reporter, the actors earned different amounts per episode — Ventimiglia earned $115,000 per episode, while Metz earned just $40,000.
Disparate salaries are often the subject of renegotiation when television shows find success. If left unchecked, they can be the subject of criticism, too. Earlier this year, executives at Left Bank Pictures came under fire when they revealed Matt Smith, the actor who played Prince Philip on Netflix's The Crown, earned more than Claire Foy, the actress who played Queen Elizabeth II. Foy received a number of accolades and awards for her performance in the iconic role, and fans were quick to slam the production company for giving her less compensation than her male co-star.
The cast of Netflix's hit Stranger Things received a similarly large pay raise ahead of its third season, according to the Hollywood Reporter, with actors earning hundreds of thousands of dollars per episode depending on the size of their role. Memorably, the stars of NBC's Friends earned $1 million per episode in the show's final seasons. The three biggest stars on CBS's The Big Bang Theory also earned $1 million per episode under their contract for the show starting in 2014, according to People. Those three stars, along with two others, reportedly each took a $100,000-per-episode pay cut in a move to help bump the salaries of their two other co-stars, Mayim Bialik and Melissa Rauch.
Certainly, a successful television show for any actor brings big financial benefits. For Metz, who plays Kate on This is Us, her paychecks from the show have changed her life dramatically. Metz told Glamour last year that she had 81 cents in her bank account when she booked This is Us and now, finally, feels less stressed about her spending. "It's crazy to go from not having enough money to buy food to getting free dinners," she told Glamour. And now, thanks to the contract negotiation, Metz will be making $210,000 more per episode.