How to Watch the Daytona 500 for Free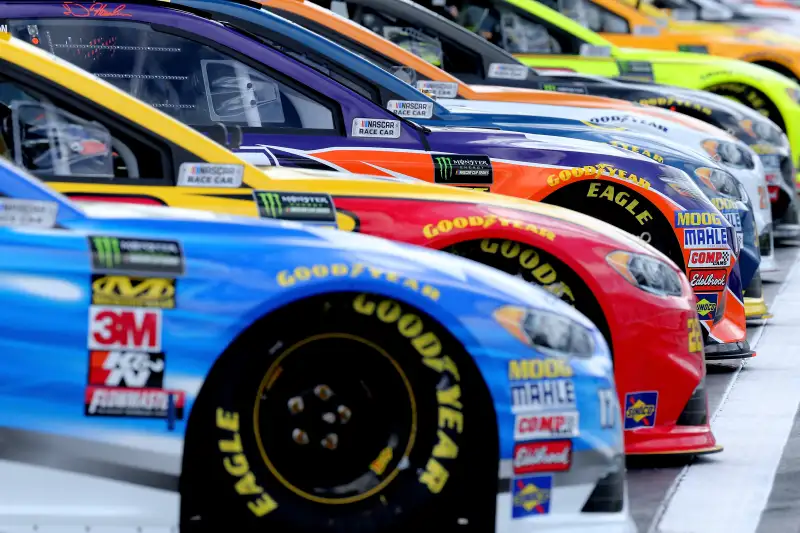 Jerry Markland—Getty Images
The Daytona 500, widely regarded as the year's most important NASCAR race, gets underway at the Daytona International Speedway in Florida on Sunday, Feburary 18, at 2:30 p.m. ET.
Retired NFL great Peyton Manning will serve as honorary pace car driver for the 2018 Daytona 500. The list of drivers in this year's race includes Alex Bowman, Danica Patrick, and Jeffrey Earnhardt—and the latter's uncle, the two-time Daytona 500 champion Dale Earnhardt Jr., is grand marshal this year.
If you want to know how to watch the Daytona 500, or what channel the Daytona 500 is on, here you go: The Daytona 500 is being broadcast by Fox. You can watch the Daytona 500 for free on local Fox stations around the country.
Most pay TV providers include free broadcast networks like Fox in basic packages. Even if you don't have cable or satellite TV, you may still be able to watch the Daytona 500 for free with a digital antenna. These antennas are the updated version of the old rabbit ears, giving free access to broadcast channels like Fox, ABC, and CBS—and the clarity of the picture is far superior to what you got using old-fashioned, non-digital antennas.
If you don't have a TV, or want to live-stream the Daytona 500 on a laptop, phone, or other device, take note that the race is available for streaming via the Fox Sports Go app. To use the app, however, you must log in with a pay TV account and password.
Another option for streaming the Daytona 500 is to sign up with one of the many live-streaming TV services on the market. They include DirecTV Now, Hulu Live, Playstation Vue, Sling TV, and YouTube TV. Depending on your location, many of these services include local broadcast channels like Fox in their streaming packages.
And yes, you can watch for free—assuming you're a new subscriber. All of these services come with free trial periods for new signups. Free trials generally last seven days. Just remember to cancel before the trial period ends. If you don't cancel in time, you'll be charged in full—$20 to $40, depending on the service—for the next month.