How to Watch the New iPhone Reveal at Today's Apple Event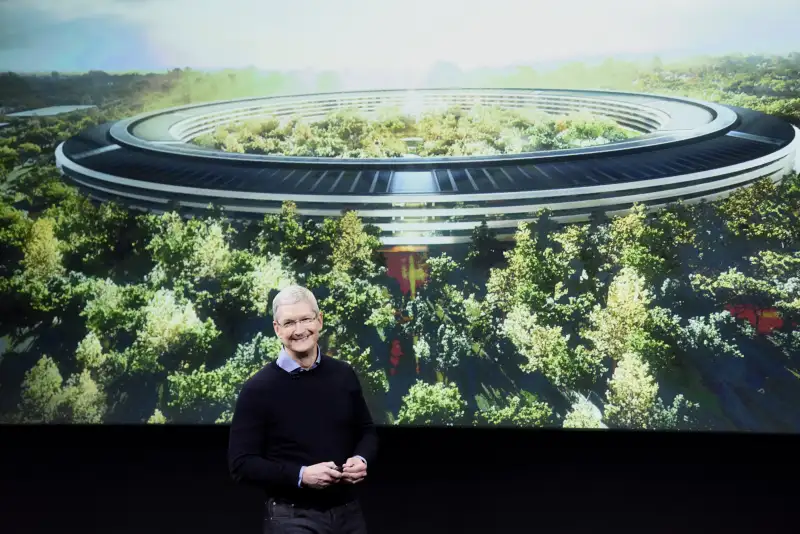 Bloomberg—Bloomberg via Getty Images
Apple is expected to introduce the new iPhone on Tuesday, and it's not supposed to be just another new device: It's the 10th anniversary iPhone model, which has been hyped with rumors and speculation for months.
Apple will host a livestream of the event, which is being held at the brand-new, state-of-the-art Steve Jobs Theater at Apple's headquarters in Cupertino, Calif. The event starts today at 1 p.m. ET (10 a.m. PT).
Apple CEO Tim Cook is expected to unveil the 10th anniversary iPhone, as well as two other phones—updates to the iPhone 7 and iPhone 7 Plus, likely called the iPhone 7s and iPhone 7s Plus. Updates to the Apple Watch and Apple TV are expected as well.
It's not clear what name Apple will give to the 10th anniversary phone, but most believe it will be either iPhone 8, iPhone X, or perhaps iPhone Edition. Analysts anticipate that even if the phone doesn't have particularly fresh and surprising new features, the new device will be able to handle a multitude of tasks so smoothly that it could "make laptops obsolete," as the Los Angeles Times put it.
To watch the Apple event live today, go to Apple's website. Just note that Apple's stream requires that you watch with an iPhone, iPad, or iPod touch with Safari on iOS 9.0 or later, a Mac with Safari on macOS v10.11 or later, or a PC with Microsoft Edge on Windows 10. Streaming is also possible via a fourth-generation Apple TV, or a second- or third-generation Apple TV with software 6.2 or later.
Pre-orders of Apple's new iPhones could be available as soon as Friday, September 15. Here's everything else we know about the new iPhones before Apple's special event takes place on Tuesday.