Apple Just Cut the Prices of Some iPhones by $100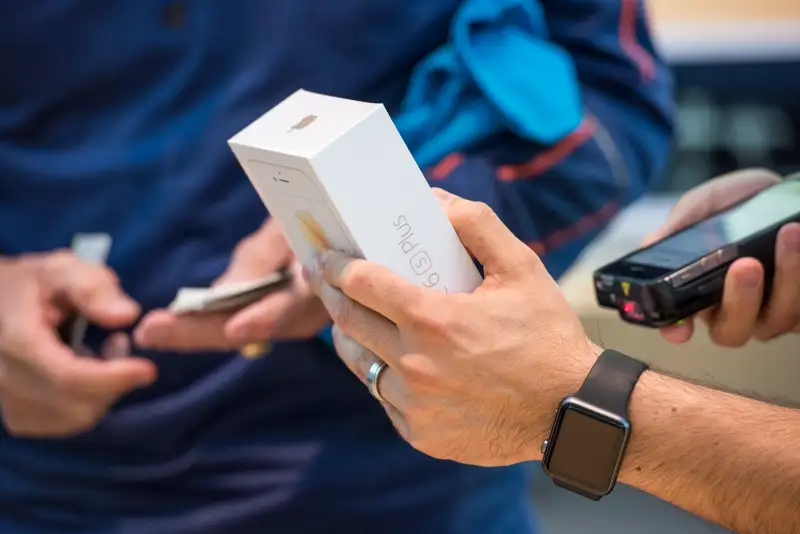 David Paul Morris—Bloomberg via Getty Images
At Apple's 10th anniversary iPhone event yesterday, most of the attention was showered on the new iPhone X, which comes with ground-breaking features like an edge-to-edge screen, facial recognition ID—and a price tag of a whopping $999.
Somewhat lost in the excitement over the fancy iPhone X is the fact that some of Apple's iPhones instantly became cheaper yesterday as well. Here are the iPhones that just got price cuts:
• iPhone SE now costs $349 ($50 less)
• iPhone 6s now starts at $449 ($100 less)
• iPhone 6s Plus now starts at $549 ($100 less)
• iPhone 7 now starts at $549 ($100 less)
• iPhone 7 Plus now starts at $669 ($100 less)
Apple tends to introduce price cuts for older iPhones like clockwork. Every time the tech company rolls out the latest new iPhone model, it simultaneously slashes prices on the older devices in order to entice buyers to snatch up the inventory that remains. At almost exactly this time one year ago, Apple dropped prices on iPhones that had made splashes as the hottest new devices one or two years prior.
Bear in mind that the prices listed above are those available for unlocked iPhones sold directly by Apple. Shoppers can often pay far less by going to another retailer and purchasing a deal tied to a wireless provider.
Walmart, for instance, has the iPhone SE on sale for $129 (down from $199 normally) for customers who buy into its Straight Talk prepaid wireless service. Best Buy, meanwhile, is selling the iPhone SE for $140 ($200 normally) for customers opting for a prepaid AT&T plan.