Amazon Just Brought Back its Best AirPods Pro Deal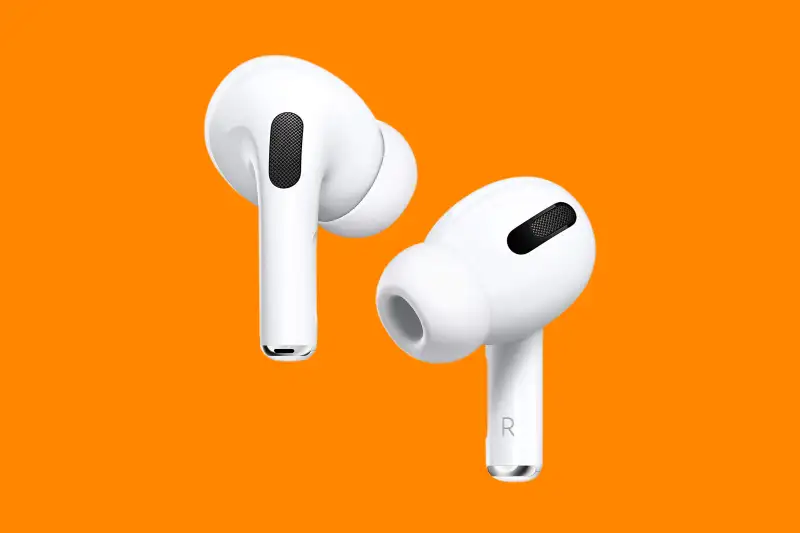 Alert! The lowest price on AirPods Pro we've ever seen at Amazon is back again — within a couple pennies.
As of Thursday, August 27, you can get a pair of AirPods Pro earbuds for $220 at Amazon, down from a regular list price of $249. The deal saves you $29, or 12% of the full price. Granted, that might not seem like the most amazing savings, but Apple fans know that AirPods Pro deals have been rare since the highly hyped earbuds hit the market in the fall of 2019.
Best AirPods Pro Deals in 2020
For months after they first went on sale, AirPods Pros were periodically sold out — and discounts were nonexistent. But earlier this summer, shoppers had their first chance to upgrade to AirPods Pros without having to pay the full $249 price tag.
Briefly, in mid-June, Amazon offered an AirPods Pro deal knocking the price down to $219.98. This week, Amazon again dropped the price of AirPods Pro, though the current deal costs two pennies more than the earlier sale: $220.
While the roughly $220 price is the lowest we've seen at Amazon, at least one retailer has had a better AirPods Pro deal this summer. Staples, interestingly enough, was promoting AirPods Pros on sale for $199 in late July. As far as we can tell, however, AirPods Pros were sold out in less than a day when Staples launched that deal.
Right now, Staples is offering AirPods Pros on sale for $220. That matches the Amazon sale price — though, in fact, it may be that Staples rolled out the $220 AirPods Pro sale first, and Amazon then decided to match the deal.
Staples may not be particularly known for deals on AirPods or Apple products in general, but the retailer is always very aggressive with back-to-school promotions. And it appears as if Staples is using AirPods deals as a strategy to catch the eyes of shoppers (in stores or online), who very well might make other purchases in addition to discounted Apple tech.
How to Get Free AirPods: Apple Back-to-School Deal
In addition to AirPods discounts from Amazon and Staples, Apple itself has had a sweet back-to-school promotion available for over a week now. If you qualify for special educational pricing — available to most students and teachers — you'll get $100 to $200 off the price of a MacBook Pro, MacBook Air, or iMac, and Apple will include a free pair of AirPods to boot.
The free AirPods from Apple are the basic model, which normally sell for $159 and are on sale for $129 at Amazon lately. Alternately, if your purchase qualifies for the free basic AirPods, you could pay the difference ($90) and score a set of AirPods Pro.
More From Money:
The Best AirPods Deals Right Now
Apple and Tesla Stock Splits Are Almost Here. But Will a Lower Share Price Really Attract New Investors?
The Best Laptop, Headphones and Other Remote Learning Gadgets for Your Student's At-Home Workstation