No Need to Wait Until Black Friday: AirPods Pros Are on Sale for $194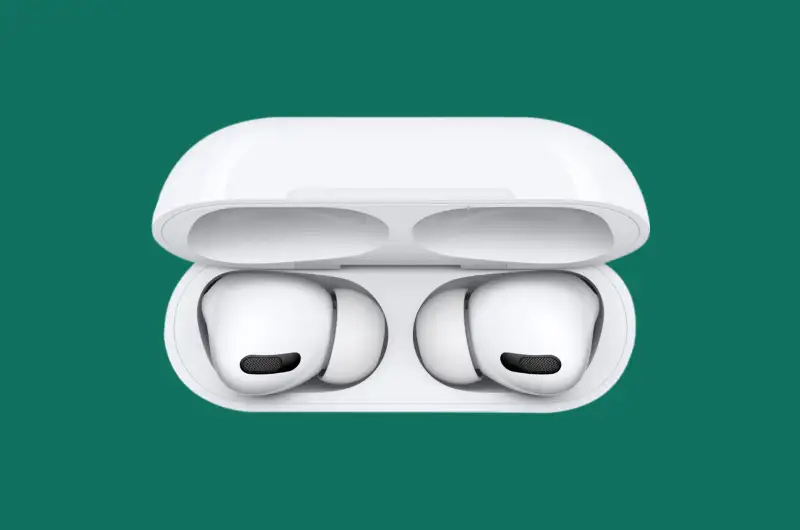 [UPDATE: As of Monday, November 9, AirPods Pro prices dropped to $194 at Amazon and Walmart.]
Apple AirPods Pro earbuds are back on sale at nearly their lowest price ever: $199.99.
AirPods Pros — often cited as the best earbuds you can buy, with top-notch comfort and quality — normally cost $249, so you're getting $49 off with the current deal. As of Wednesday, October 28, the $199.99 price was available at Amazon and Walmart.
The heavily hyped AirPods Pros hit the market a year ago, and they were immediate hot sellers. Discounts were nonexistent for months, and at times it was difficult to find them in stock. Starting in the summer of 2020, though, AirPods Pro deals slowly began popping up, with an all-time low price of $199 appearing around Amazon Prime Day and other short-lived periods.
The current deal is just $0.99 more than that all-time low. However, with Black Friday 2020 sales coming up soon, there's a question worth asking: Will AirPods Pro prices drop even lower in the near future?
It's possible, but by no means certain, that there will be better AirPods deals available in the coming weeks. Walmart has already advertised that it will be selling regular AirPods at their all-time lowest price — $99, down from $149 regularly — starting November 4. And there are widespread rumors that new AirPods Pros are coming to the market in 2021. All of this points to the likelihood that there will be very compelling discounts on current AirPods Pro models during Black Friday sales and the rest of the 2020 holiday shopping season.
"It certainly seems possible we could see them go even lower for Black Friday," Julie Ramhold, consumer analyst for the deals and shopping site DealNews.com, told Money recently.
Then again, nothing is guaranteed — and it would be very surprising to see AirPods Pro deals drop significantly under $200, even on Black Friday.
More From Money:
Walmart's Black Friday Deals Start Nov. 4. Here's Everything You Need to Know
Prime Day, Black Friday or Cyber Monday: When Will Savvy Internet Shoppers Find the Best Deals?
The Best Smart TVs for Your Money, According to Tech Experts