How to Watch Shark Week Without Cable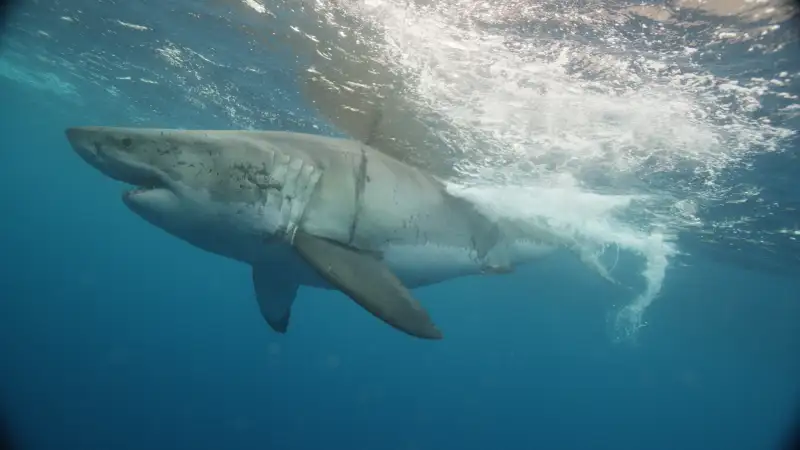 No need to panic if you're a shark aficionado who doesn't own a TV: It's still possible to tune into "Shark Week."
The first episode of "Shark Week," an annual, week-long series of shark-related programming on the Discovery Channel, aired on Sunday and runs through next Sunday, July 3. The easiest way to catch the action is by downloading the Discovery Go app for iTunes or Android, and logging in with an existing cable subscription. You can also login from a computer on the Discovery website here.
If you don't have a cable login but do have a TV screen larger than the one on your smartphone, you'll have to pay $29.99 a month for a subscription to Sony's PlayStation Vue, which will allow you to live stream popular cable networks like the Discovery Channel. You can watch the Discovery Channel live stream on your Playstation 3 or 4, iPad, Amazon Fire TV and Chromecast devices. Even after "Shark Week" is over, you can still use your subscription to watch your favorite cable shows on networks like AMC and the Food Network.
Read More: 7-Eleven Introduces a Blue Slurpee-Flavored Donut for Shark Week
If you can't get enough of sharks, you can also check out old "Shark Week" episodes with a Hulu subscription, priced at $7.99 a month with commercials and $11.99 without. "Sharnado 4," the latest installment in a series of shark-related disaster movies created by the Syfy channel, will air on July 31 (You can also live stream the Syfy channel with a PlayStation Vue subscription).
Still can;t get enough shark viewing? In addition to the Discovery Channel lineup this week, Sharknado 4 is debuting on Syfy on July 31.