The Secret to Getting People to Actually Read Your Emails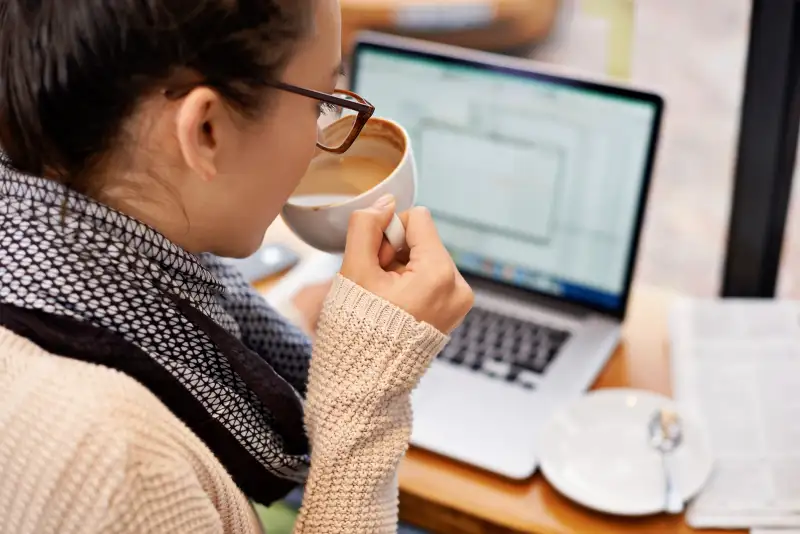 With all the communication tools at our fingertips today, you think it would be easy to get your point across. But more often than not, our emails, cover letters, sales materials and so forth are a muddled mess -- and they're promptly ignored.
Business communication is often overwrought and stuffed with filler words. The upshot: Recipients lose interest or miss your point. In a new paper, researchers from Colorado State University and the University of Northern Colorado explore what's going on and how to fix it.
If you're making a cold contact, the first hurdle is often just getting the recipient to open the email. (It's not as easy as you think, but a panel of busy CEOs weigh in on how to do that here.)
But success doesn't just hinge on the recipient opening it. You need to make the reader pay attention, and you need to do it quickly.
"When you're talking about a business audience, people have 10 to 15 seconds to read a one-page letter," says Mike Gould, a former Colorado State University faculty member and current consultant who's one of the authors of the new research paper. If you're not immediately clear and convincing, "They'll bypass the context," he warns.
There are two common problems. One is our tendency to use vague words; for instance, we'll say we "had a great impact on quarterly sales" rather than "grew quarterly sales by 35%."
When you go through your correspondence, are there words that could be replaced with numbers? Use those numbers instead.
Gould says you should watch out for words like "many," "few," "many," "most," "some," "great" and "small" — they don't deliver the kind of clarity good business communication needs. A cynical recipient might even think you're trying to play up or down the reality by deliberately obscuring the details.
The other giant stumbling block is using the passive voice. We use active verbs when we speak, because it's both quicker and clearer to use active words. But when we write, most of us unconsciously shift into a stilted kind of prose that manages to say less even though it's stuffed with too many words.
Gould says that prepositions like "to," "for," "of" and "in" tend to be the big culprits. For example, instead of writing, "I plan to make a decision," change it to read, "I will decide." It's quicker and more precise.
When it comes to writing, "We're taught to use excessive information and be vague because then we can mitigate what might be a problem," Gould says. "People have to be taught to be assertive in communication."
This takes practice, he adds; in his research, students need an average of eight rewrites to reach their goal. Their (and your) goal: Reduce your passive-voice linguistic junk by 80%.
You could practice this by using the word-find function in your word processor to highlight each offending word one at a time, but there's also another solution if you'd like to get serious about putting your bloated business correspondence on a diet.
Gould and the study's co-authors developed a proofreading program called Scribe Bene that works with Microsoft Windows to flag an entire list of junk words at once.
"That's the reason Scribe Bene is more effective," Leo Vijayasarathy, an associate professor of computer information systems at Colorado State University and one of the study's co-authors. While it's still an academic rather than a commercial project at this point, the program can be downloaded for free from Vijayasarathy's faculty page (find it under "Selected Publications").
It's not a silver bullet, but it will show you writing mistakes you've probably been practicing since high school and guide you to writing shorter and sharper messages. "It takes longer to write a short communication than a long communication," Gould says. "But your outcomes will improve as well."