I Lost $200,000 of Property in a Flood. Here's How I Rescued My Retirement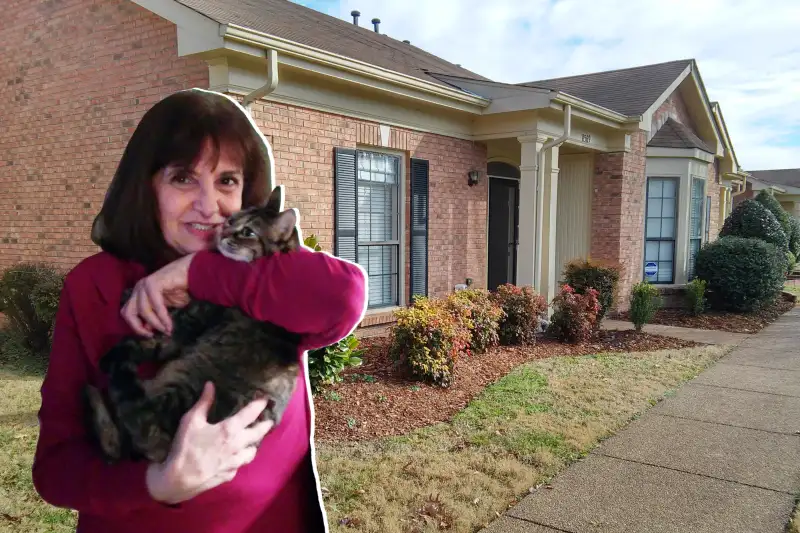 Disaster struck on May 3, 2010—the kind of disaster we think happens only to others and to which we respond, "Oh, those poor souls. What will they do?" That was the day my home in Nashville, Tenn., filled with six feet of floodwaters before dawn, and I lost $200,000 worth of property.
I didn't have flood insurance because we weren't zoned in a flood plain, so I faced a financial abyss just as I had to cut back my work as a freelance writer to deal with the recovery.
While my savings came to a screeching halt after the flood, I was able to rebuild without touching my retirement accounts. (Fortunately, I had already saved six figures, and I didn't have a mortgage.) I'll take Social Security in six years, when I turn 70, and if I don't last long enough to see 70, then I've had a great ride with no regrets.
Here's how I did it:
Trimming Rebuilding Costs
There's no dress rehearsal for a disaster—natural, medical, marital, etc.—so you make it up as you go along, and you make some mistakes. Everyone does. At least, thanks to friends, I had a place to stay.
I learned the ropes of rebuilding and furnishing a home without going into debt. A $29,000 grant from the Federal Emergency Management Agency helped, but it didn't come close to covering everything. The most important thing I did was shooting for the moon when negotiating and never marrying myself to the outcome. If you're able to walk away, it's funny how things have a way of coming back to you
My last call before I was rescued was to my contractor. When demand is high, you want to be first in line. My contactor gave me a deal for referring lots of new customers to him after the flood. He also allowed me to pick my own materials and negotiate my own deals. I shaved $750 off the price of granite counters and $2,300 off tiles. I replaced hard wood with tiles on the first floor in case of a future flood.
I purchased all major appliances on sale and used the flood discounts offered by local retailers: a 28-cubic-foot, $3,000, floor model stainless steel refrigerator with French doors and no visible flaws marked down to $1,200 and a stainless steel, Whirlpool kitchen package–dishwasher, slide-in gas range, and built-in microwave for around $2,200. It was $100 more for gas and much more for a slide-in model, but I got the entire kitchen package for the retail cost of the refrigerator.
I bought an Italian-imported leather sofa and love seat as well as a large chest of drawers for around $2,000 on sale. When you express sincere interest and then hesitate, leave your phone number. You might get a call with a better offer before you've walked to your car. Don't wait too long when demand is high; take your time when demand is low.
Several friends pitched in with furniture. I'm still not quite fully furnished because I have 2,000 square feet to fill on the first floor, so extras such as wall art are in short supply. Fully stocking the kitchen was a major expense that took years to complete. You don't need it all at once.
Scoring Seasonal Discounts and Free Money
My life and my condo eventually came back together again, but I didn't stop the aggressive savings that I'd become accustomed to. These days, I apply what I save toward retirement or unexpected expenses. When I pay cash at brick-and-mortar stores, I stash anything smaller than a $20 in a secret hiding spot to help pay property taxes.
If you have a PayPal account, you can get a linked debit card and earn 1% cash back. It's free money. If you spend $3,000 a month on living expenses, that's $30 a month or $360 a year.
I had to replace my entire wardrobe after the flood. I buy no clothing unless it's at least 50% off and free shipping. I try to hold out for the extra 40% off. Then, I use my Coldwater Creek credit card for $10 to $50 off a Coldwater purchase. Sometimes if you leave items in your online cart, the retailer will contact you with an additional discount. My typical savings on clothing is 70% to 90%.
Many restaurants sell gift cards for a base amount and give a bonus gift card equal to 50% of the sale. These deals typically run from Thanksgiving through the New Year. Sign up for the restaurant's email list and use discounts with your gift card. Check www.localflavor.com and www.groupon.com for 50% off restaurant deals, among other discounted items. Buy holiday gifts throughout the year. You not only save money, but you run across meaningful gifts.
The best-kept secret is that retailers have sales cycles. I used a hard-copy calendar with color-coded entries to track my favorite retailers' cycles until I memorized them. Publix runs a promotion where you buy $50 and get a $50 gas card for $40 once a month, ending on Sundays. That's a 20% discount on gas, a 50¢-per-gallon discount when gas is $2.50 a gallon. I buy one tank a month.
Slashing Utility Costs
When my cable contract expires next year, I'm slashing my cable/internet/phone bundle by at least two-thirds by cutting the cord and switching to Magic Jack at $39 a year. I'll replace TV with Hulu at $12 a month for the commercial-free version. Since I work at home, I have a smartphone month-to-month plan with Virgin Mobile for $20 per month. Amazon Prime is the best deal going when you're short on time to run errands, and free streaming video is included in the cost. Errand services start at $20 per hour; Amazon is $119 per year, so the Prime subscription makes sense.
In the past year, I have reduced my electric and gas expenses by around 20%. I experimented until I hit the summer sweet spot between air conditioning and fans. Ceiling fans dramatically cool by moving air, especially on low-humidity days, but they do not lower temperature, so turn them off when you leave the room. In the winter, I mostly use the ventless fireplace and supplement with room heaters. I use the furnace only when the temperature falls below 30 degrees because I don't need to heat the whole house. The fireplace heats most of it in 15 minutes.
You don't have to feel deprived or make sacrifices if you can discipline yourself to be a smart shopper. I won't drive across town to save a nickel on a head of lettuce. If you believe time is money, take your savings, figure out how long it took you to save it, and then divide to discover your hourly saving rate. If you come out ahead, it's a winner.