This Country Just Made It Illegal to Pay Women Less Than Men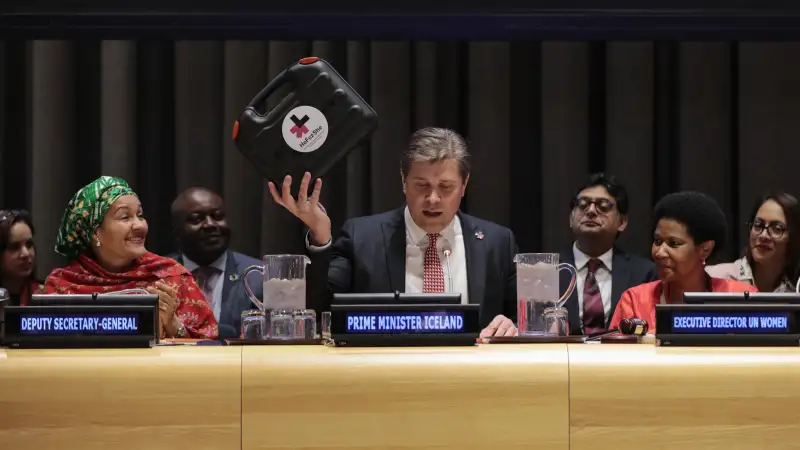 Luiz Rampelotto—picture alliance / Luiz Rampelotto/EuropaNewswire/Newscom
Iceland just broke new ground in fighting gender pay discrimination.
The country will now penalize companies that cannot certify equal pay among men and women, Al Jazeera reports. The law mandating gender pay equity went into effect January 1, after being proposed by Iceland last year on International Women's Day (March 8).
The country has already been leading the charge on women's economic equality. Iceland has had the world's smallest gender wage gap in the world for nine years in a row, as determined by the World Economic Forum, and the Icelandic government is working to eliminate gender pay inequality by 2022.
"The legislation is basically a mechanism that companies and organizations ... [can use to] evaluate every job that's being done, and then they get a certification after they confirm the process if they are paying men and women equally," Icelandic Women's Rights Association board member Dagny Osk Aradottir Pind told Al Jazeera.
Other European countries, including Switzerland, Austria and the U.K., have taken lesser steps to reduce gender pay inequality—in some cases forcing corporations to report wages broken down by gender. In the U.S., the Trump administration recently halted an Obama-era mandate that would have required similar reporting of pay breakdowns by race and gender.
More broadly, the U.S. lags other developed countries in closing the gender wage gap. The World Economic Forum ranked the U.S. 49th in allowing for equal opportunity for women, behind significantly less wealthy countries like Botswana and Bangladesh. A proposed U.S. constitutional amendment to end gender discrimination in payment and employment—the Equal Rights Amendment—passed Congress in 1972, but failed to be ratified by the states, and has never become law.