If You're a Costco Member, This Credit Card Is Like Getting Free Money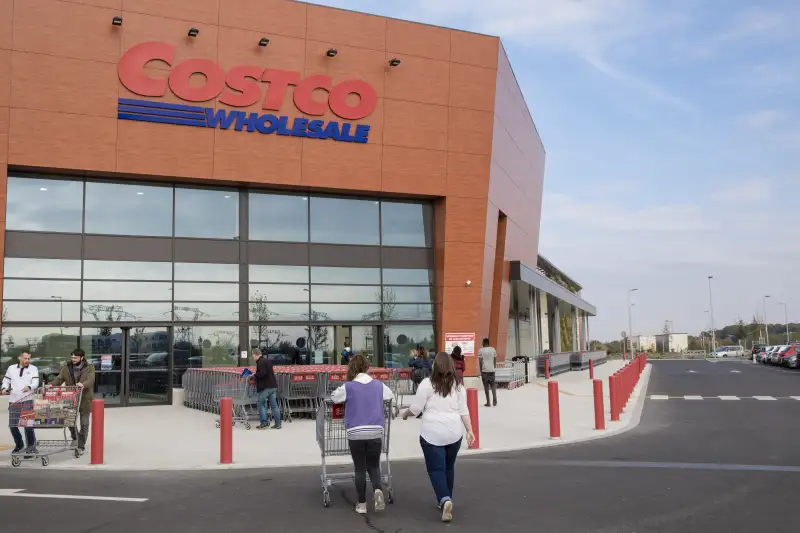 Marlene Awaad—Bloomberg via Getty Images
Store credit cards often get a bad rap — justifiably so in most cases.
The average store card charges an annual percentage rate (APR) of nearly 25%, which is about nine percentage points higher than the typical general-purpose card.
And most store cards don't offer rewards on spending outside the retailer's own brands — and that's if they're even set up for general-purpose use (many department store cards, for instance, can't be used anywhere else but that retailer).
The Costco Anywhere Visa Card by Citi is an exception, with good rewards-earning potential and a reasonable APR.
The Case for the Costco Anywhere Visa
Why It's a Winner: A few years ago, Costco Wholesale made a big splash when it broke off its relationship with American Express, and switched to the Costco Anywhere Visa Card by Citi. The transition proved to be a rocky one for the wholesale club, as customers complained about difficulties opening new accounts and paying off transferred balances.

That's all in the past.
Today, the focus is on the rewards themselves, and they're pretty robust.
The Costco Anywhere Visa has several earnings tiers for different categories, but in general, if you have kids or a commute, this card will basically pay you to keep it in your wallet.
For starters, cardholders get 4% cashback on gasoline purchases of up to $7,000 annually. Now, you may scoff at the idea of spending up to $7,000 a year at the pump.
Still, a little back-of-the-envelope math shows that the average driver in the United States spent roughly $1,500 on gas last year — and the price of gas has climbed by more than 40 cents a gallon since the beginning of the year, according to the AAA. Last year's gas savings alone would be worth $60 cashback over the course of the year. In other words, rewards just on the gasoline you're already buying will cover the annual cost of your Costco membership if you use this card.
The Costco Visa also offers 3% back on money spent on restaurants and travel. The average American household spends roughly $3,000 a year eating out, according to government data. So the restaurant portion of this rewards offer will put another $90 back in your pocket.
Of course, the main reason Costco members probably get this card is to spend at the discount club. Here, you get 2% cashback at Costco. That means you can save at Costco two ways — buy buying in bulk and using this card for purchases.
According to an estimate from payments technology company Snipp, Costco members spend roughly $160 per trip, on average. If you make a monthly Costco run and spend about the average, you'll net almost another $40 in cashback from this card.
Finally, you get 1% off all other types of purchases.
To be fair, it should be noted that you have to be a Costco member to qualify for this card, which will set you back $60 for the year. However, the Costco Anywhere Visa doesn't charge a separate annual fee.
And the one bit of fine print you'll want to take note of is this: Rewards are doled out annually, as opposed to being available throughout the year. However, you're not required to spend the reward at Costco itself. According to Citi, the cashback is redeemable for either cash or merchandise at Costco.
The Key Stats:
Annual Fee: None, but you have to be a Costco member, which costs at least $60 a year.
APR: 16.74%
Rewards:
* 4% on gasoline purchases (including at Costco gas stations) of up to $7,000 per year; 1% cash back for annual gas purchases over $7,000.
* 3% cash back on eligible restaurant and travel purchases.
* 2% cash back on purchases made at Costco and Costco.com
* 1% cash back on all other purchases