Ikea Will Recall Deadly Dressers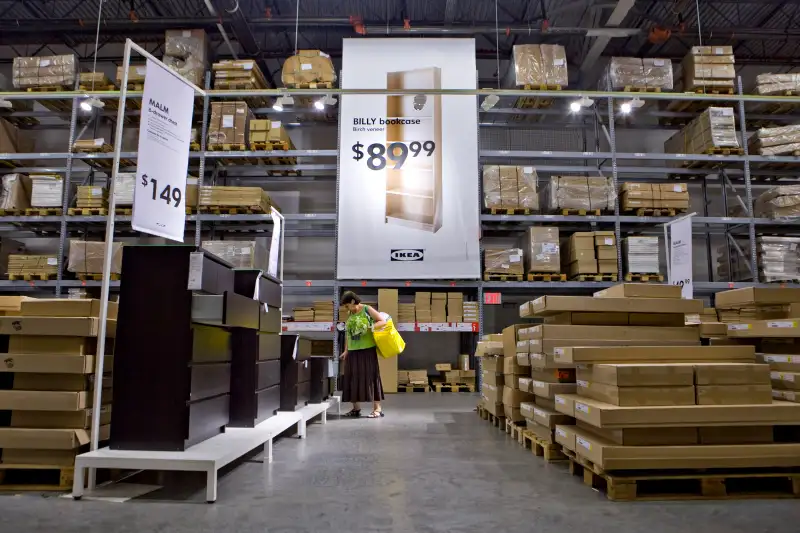 Bloomberg—Bloomberg via Getty Images
After the third child death in two years, Ikea is recalling dressers that easily tip over onto children.
Ikea announced Monday that it would immediately stop selling the wobbly dressers and offer full refunds to the millions of customers who bought them, the Philadelphia Inquirer reported. The recall will apply to tens of millions of dressers, some sold more than 10 years ago. It will also include a halt in sales of the company's Malm line, a low-cost dresser that has failed stability testings, and which has already been removed from its website.
Details of the "unprecedented" agreement are expected to be announced on Tuesday. A spokeswoman from Ikea declined to comment to the Inquirer Monday afternoon, though the company has promised to comment on Tuesday.
The death of three toddlers since 2014 due to Malm dressers toppling on them have prompted calls for a recall from parents and politicians alike. About a year ago, the company announced a repair program designed to address the danger of the unanchored dressers falling onto children. Under that program, the company agreed to provide replacement wall anchors for 27 million dressers—but it did not redesign its dressers to meet industry safety standards, nor did it offer refunds and replacements.
The new recall will apply to all 27 million products that were part of the initial repair program, as well as newer models. Full refunds will be offered in most cases, though for very old products, the company might choose to instead offer a store credit. For consumers who want to keep the products, Ikea will send repair crews to their homes to affix the dressers to the wall.