3 Ways to Get Online When Your Internet Is Down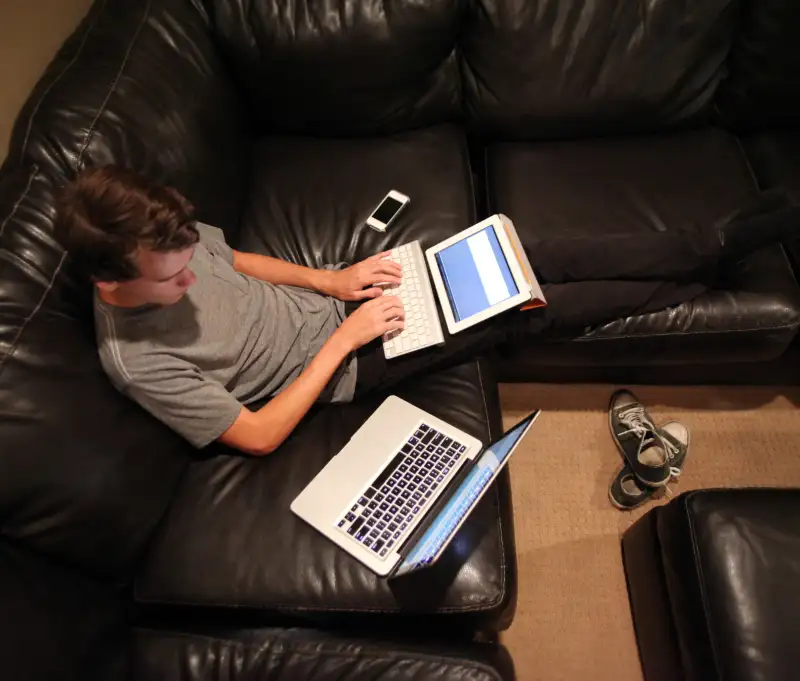 Early Wednesday morning, a massive Time Warner Cable outage left customers across the country without internet access. While the cable company reports most service was restored by 6 a.m., data from downdetector.com, a website that tracks internet outages, showed nearly 10,000 complaints at the height of the blackout. Time Warner services about 11.4 million high-speed internet customers nationwide.
So what do you do if your internet goes down and you absolutely, positively need to get online? You can't just run to Starbucks in your pajamas if the outage hits in the middle of the night, as this one did, so the best strategy is to plan ahead. Putting one of these backup methods in place ahead of time will keep you connected the next time your ISP decides to cut out.
1. Tethering. As any smartphone user knows, wired internet isn't the only internet available. As long as you have a working cellular data connection, you can transfer your phone's internet access to your laptop or desktop computer via a method called tethering.
Both Android and iOS phones can tether, although the costs may differ. The only option for iPhone users is to purchase a tethering plan from your carrier, which can add around $20 a month to your bill. On Android, it's possible to tether for free by installing third party apps, but carriers may add a charge if they notice increased data usage. For more, check out these iOS and Android tethering guides.
2. Mobile Broadband. Mobile broadband is similar to tethering in that you're using cellular data to get your computer online. But instead of through your phone, it works via a separate device that provides a mobile internet connection, generally by generating a wifi hotspot.
One advantage to mobile hotspots is that many offer prepaid plans. For example, Verizon offers plans for its 4G LTE Jetpack that allow users to buy as little as a week of service at a time. Another service called Karma provides pay-as-you-go internet for $14 per gigabyte. That means if your internet cuts out unexpectedly, you can jump on your hotspot's wifi for a relatively small fee. However, the devices themselves can cost around $100 for the initial purchase.
3. Public Wifi. If all else fails, there's always mooching off Starbucks or other free wifi locations. Apps for Android and iOS provide maps of publicly available wifi hotspots that can work in a pinch. But most people don't know their internet or cell provider might also provide a network of wireless hotspots.
Optimum, AT&T, and other ISPs provide maps of their wifi locations. In some cases, access is included in your pre-existing internet or cell service contracts. In other cases, wifi access might require an additional subscription. Services like Boingo also offer a mixture of free and paid-wifi hotspots, and map apps to help locate them.