'The Interview' Poster Now Listed at $1,000 on eBay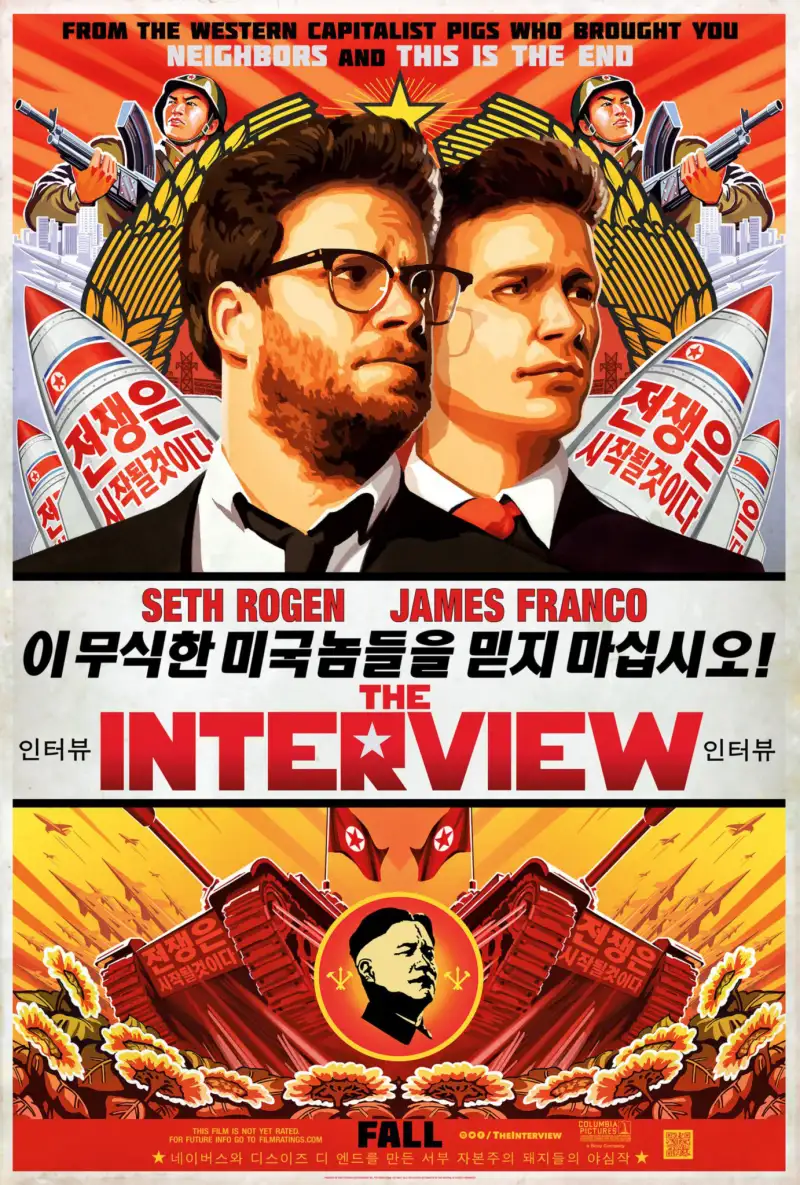 © Columbia Pictures—courtesy Everett Collection
The Interview may make no money whatsoever at the box office, and it could wind up costing Sony Pictures over $100 million after the decision was made this week to cancel all screenings amid widespread threats to theaters. Still, the film—a comedy that depicts the assassination of North Korea leader Kim Jon Un, and which appears to be the impetus for North Korea's involvement in a devastating hack of Sony, the production company behind it—could wind up earning some folks a pretty penny.
The Huffington Post noticed on Thursday that posters from the canceled movie had begun surfacing for sale on eBay, with asking prices in the neighborhood of $500. Pop culture experts forecast that these posters will be worth "$15, maybe $20" in a year, when, presumably, all the hubbub about The Interview and the Sony hack are old news.
Still, this hasn't stopped entrepreneurs from trying to milk the movie's moment in the spotlight for quick and easy profits. At last check on Friday, there were around 500 results on eBay for "The Interview Poster." Some sellers are asking $1,000 or more for vinyl 5' x 8' posters of the controversial film.
The highest price paid on eBay for one of the posters appears to be $787 for a 27" x 40" double-sided theatrical print that received 59 bids in an auction that ended on Thursday. The market appears to cooling off significantly, however. As of Friday morning, very few posters listed at eBay auction had been bid up beyond $250, and dozens of new listings had no bids whatsoever.