Should You Invest in CDs Now? Time May Be Running Out to Lock in a High APY
Money is not a client of any investment adviser featured on this page. The information provided on this page is for educational purposes only and is not intended as investment advice. Money does not offer advisory services.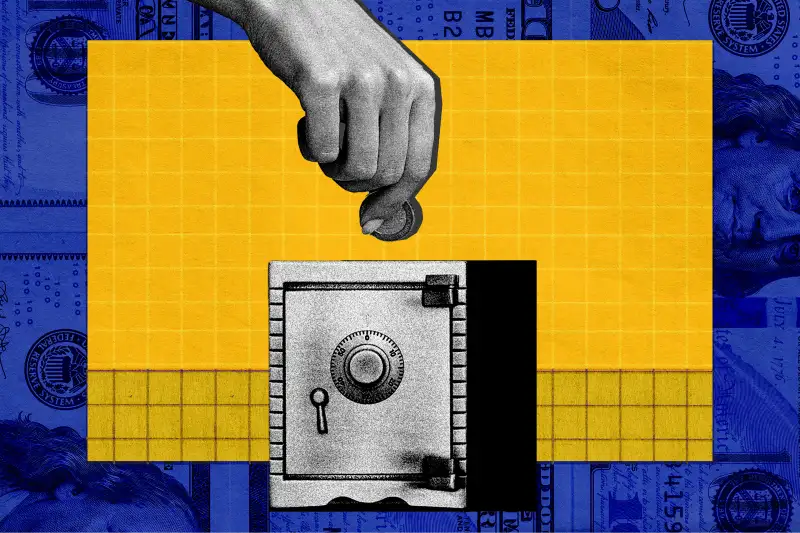 Eddie Lee / Money; Getty Images
Interest rates on one boring but reliable investment product just keep climbing — though maybe not for much longer.
Many certificates of deposit, or CDs, are now paying annual percentage yields (APYs) of 4% or more, and some are even offering special rates above 5%.
Before the pandemic, it was more common to see high-yield CD rates between 2% and 3%, though rates have always varied widely depending on the term and type of financial institution you choose (online banks tend to have much higher APYs).
CDs generally come with terms of anywhere from one month to a few years, and the interest rate you earn is fixed. At the end of your term, the bank gives you back your initial deposit as well as the interest you've earned. For instance, if you put $3,000 in a 12-month CD with an APY of 4.50%, you'll get $3,135 back at the end of the term.
If you need to withdraw your money earlier than your term allows, however, you should be prepared to pay a penalty. That penalty could be a portion of the interest you would have earned on your deposit, or it could be a flat fee.
*Rates and APYs are subject to change. All information provided here is accurate as of May 19, 2023.
Why are CD rates rising?
It all comes down to the Federal Reserve, which has now raised its benchmark interest rate nine consecutive times in an attempt to control historically high inflation.
"CD rates may be higher when interest rates are up and lower when interest rates are down," Frank Newman, portfolio manager at Ally Bank, tells Money.
That's because when the Fed raises rates, it makes it more expensive for banks to borrow from each other. Banks generally pass those higher rates on to consumers to recoup costs (auto loan and credit card APRs tend to rise, for example). Yet the situation also allows financial institutions to raise rates on CDs and other savings products as a means to entice customers to stash their money in the bank.
Should you open a CD now?
The payout on a CD can vary dramatically depending on the interest rate environment when you begin your term.
"CDs having fixed rates also mean you may be stuck with lower interest rates if rates continue to rise," Newman says — meaning that it's possible to end up with an interest rate that's lower than others on the market if you pull the trigger too early and rates keep rising. (If you're worried about this, consider products on the market called "bump-up" CDs, which typically allow you to raise your rate once during the term of your deposit, to help offset this risk.)
But the opposite scenario is also true — if you lock in a higher CD rate and then interest rates fall, you'll continue to earn that higher rate even as APYs drop on variable products like savings accounts and money market accounts.
Will CD rates fall soon?
No one has a crystal ball when it comes to interest rates and financial markets.
While the market is now pricing in multiple rate cuts by the end of the year, Wall Street experts are divided on whether those cuts will actually happen. If the Fed does start cutting, interest rates on CDs, high-yield savings accounts and other consumer banking products will likely start falling.
If you do have some cash handy and know you won't need to access it for a year or so, now could be a great time to open a CD and take advantage of rates before they fall.
To help you decide, Newman suggests considering the relatively low-risk earning potential of CDs compared to the higher returns you might be able to earn investing in the riskier stock market (especially once rates fall and the financial asset prices begin to rise again). Over the last two decades, the S&P 500 has averaged a return of more than 10% annually, though this popular benchmark index for stocks was down nearly 20% in 2022.
Newman also suggests comparing APYs across different banks — even a few percentage points can make a difference in your bottom line.
More from Money:
Dollar Scholar Asks: Should I Put Some of My Savings Into CDs?