Invest your way to $1 million
Money is not a client of any investment adviser featured on this page. The information provided on this page is for educational purposes only and is not intended as investment advice. Money does not offer advisory services.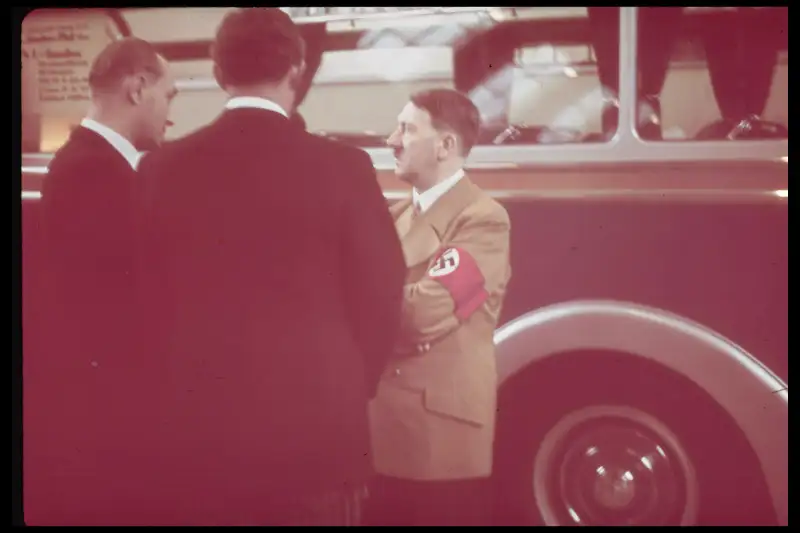 Hugo Jaeger—Time & Life Pictures/Getty Images
In this How to Reach $1 Million special report, you'll see how following five cardinal rules of business management can pay off for you personally. You'll discover how a sensible, businesslike approach to your personal finances can speed up the time it takes to get you into the millionaires' club.
This story explains how demanding a return on investment can take you to millionaire status.
When he ran General Electric, Jack Welch demanded that all the companies GE owned rank either first or second in their industries. Why? He wanted only fast-growing businesses that produced a high return on investment.
As an investor, you can use a similar strategy to speed up your path to seven figures.
Think like an owner
Invest in only the most profitable businesses. Under Welch, GE had a "return on equity" -- a measure of how efficiently a firm uses shareholder capital to churn out profits -- of more than 25%, roughly double the market average.
When it comes to your portfolio, target firms that have similarly long records of high profitability. Today this list includes companies such as PepsiCo , Oracle , and the industrial gas supplier Praxair , all with ROEs of 25% or higher.
Related: 'How I made $1 million'
Why focus on ROE? In theory, over the long run, that higher profitability will eventually be reflected in a company's share price. And this is borne out in reality.
The MSCI USA Quality Index of high-ROE companies with stable earnings growth posted annualized returns of 11.6% over the past quarter-century -- 1.7 points better than the S&P 500. At that rate, a $100,000 investment would grow to $1 million in 21 years, or four years sooner than via the broad market.
Related: Best deals in investing
You can search for high-ROE stocks at YCharts.com by clicking on the "screener" tab. Mutual fund investors can employ a high ROE strategy through Money 70 member Jensen Quality Growth . Co-manager Eric Schoenstein says his team won't even look at a stock unless the underlying company has reported at least 15% ROE each year for 10 straight years.
Think like a long-term investor
Search for quality, but don't overpay for it. That's what famed value-minded stock picker Don Yacktman does. He started investing professionally in 1968, just as inflation was on its way to double digits in the '70s. As a result, Yacktman focuses on real returns -- he aims to outpace inflation by around seven points.
To accomplish that, you'll need to find stocks trading at reasonable valuations, since history shows that expensive shares have a hard time posting sizable long-term gains. Plus, you'll want companies with growing cash flow, since that can often lead to above-average profit and dividend growth, Yacktman says.
An example is Coca-Cola , which has historically boosted its payouts about 10% a year (its ROE is a stellar 26%). Through picks like this, the Yacktman Fund has delivered annual gains, after inflation and fees, of nearly 7% since its 1992 launch.
Related: Track all your investments in one place
Think like a buyer
Get more bang for the same renovation buck. For homeowners, a big reason to renovate is to raise a home's value, according to a survey by home-improvement site Houzz.
Updating a kitchen or bath will help, says Austin realtor Matt Menard, but while the average upscale kitchen remodeling will run upwards of $50,000, you can redo two or even three baths for the same price. To maximize returns, add a few splurges in the master bath: a linen closet, plus a separate shower stall and tub, which 82% of buyers rated as essential or desirable, according to the National Association of Homebuilders.
The same strategy applies to outdoor fixes, which are among the lowest-cost, highest-return projects, according to Remodeling Magazine. A back-yard deck and front porch both cost about $10,000 to $15,000, but the porch can reel in a buyer.
Related: Nail your home renovation budget
"That's the photo that's going to be plastered on every search engine that redistributes the MLS," says Menard.
Don't act like a shortsighted CEO by...
...focusing on short-term profits. A company might sport a high return on equity one year, but what good is that if profitability plunges the next?
Researchers at Jensen Investment Management found that shares of firms with ROEs of 15 or higher for 10 straight years are 35% less volatile than the broad market. And other research shows that low-volatility stocks tend to outperform in the long run.
More from How to reach $1 million:
Save your way to $1 million

Want a $1 million? Protect your portfolio

Become a millionaire by seeking growth

Become a millionaire by thinking differently

'How I made $1 million'