Why iPhone 6s Walk-In Sales Are Banned in These 4 States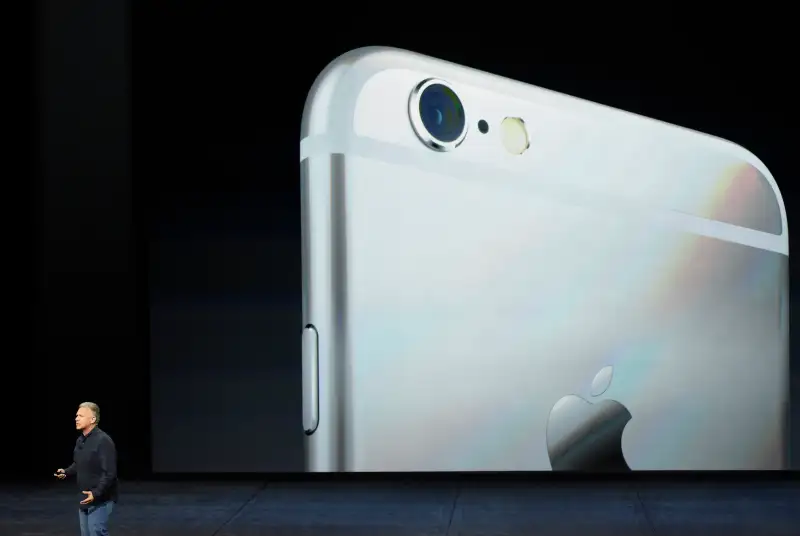 The new iPhone 6s drops on Friday, but if you live in New Hampshire, Delaware, Oregon, or Alaska, you can only get one if you have a pre-order. Oh, and pre-orders are currently closed.
As a press release from Apple this week noted, the "iPhone is available by reservation only in China, Hong Kong, Japan and U.S. stores in tax-free states." So any Apple Store in a state without sales tax can't sell to walk-in customers.
The Oregonian and Boston.com hypothesize that Apple enacted the rule to curb the crazy line culture that has dominated releases at Apple Stores in the past few years. In some cases, homeless people have been paid to stand in line for days so people can buy up phones and resell them while demand is highest. Buying a phone in a tax-free state like New Hampshire represents a savings of around $40 compared to neighboring Massachusetts, and for phone scalpers buying up larger quantities that adds up. The demand can be high everywhere—lines of over 1,000 people aren't uncommon—and in China new iPhones are rare and can go for $2,400.
Pre-orders open again on Saturday morning at 8 a.m., so if you're a resident of a state without sales tax that's probably your best move short of taking a road trip -- to a state where you'll have to pay sales tax.
Read Next: Pope Francis Is Causing iPhone 6s Delivery Delays