How to Preserve Your iPhone Battery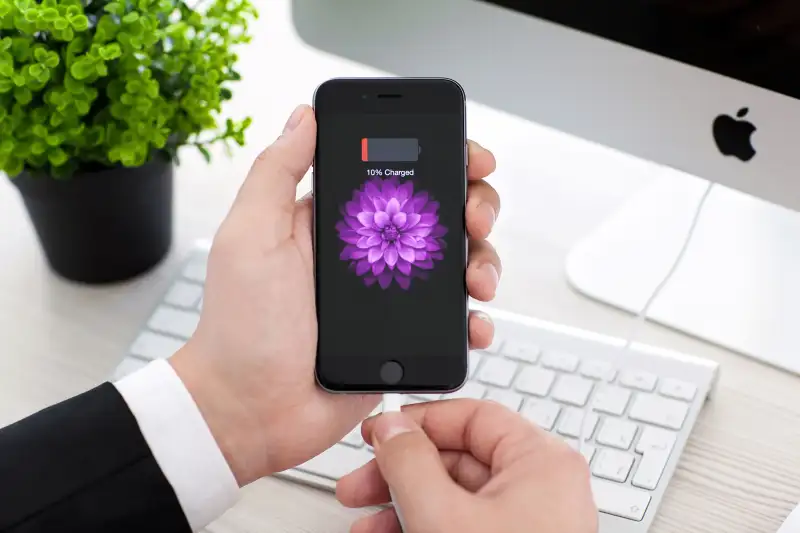 Denys Prykhodov—Shutterstock
So, you're one of the countless iPhone users who has to put up with a mere 5% battery life by the end of each work day. Most likely, your app usage is what's draining your juice. Luckily there are plenty of ways to rectify that.
First, here's how to find out which apps are using up your iPhone battery (for iOS 9 or later): Go to Settings > Battery and check out the Battery Usage section at the bottom. All the apps that have used power in the last day and the last week will be listed in order of their usage. If you tap each of the apps listed, you can see how much of the battery drain was through actual usage and how much was drained while in the background (for example, your text messaging is probably all manual usage; podcasts and iTunes are probably background).
Read Next: Money's Best Cellphone Plans
To save battery, you can:
Disable Background App Refresh, either by individual app or overall (Background App Refresh: Settings > General > Background App Refresh).
In your Settings tab, it's also worth taking the time to go through each app and see which ones have location settings on (Settings > Privacy > Location Services) or are ok'd to use your Cellular Data (you can see this through each individual app listed under Settings).
Turn off Push notifications for apps you don't care about. Each message wakes up your phone briefly, which drains some battery.
Avoid apps with lots of ads (meaning games).
According to reports, Facebook, arguably the biggest battery hog, uses other channels to run in the background even when you have disabled Background App Refresh. The only workaround at the moment seems to be to delete the app all together and access Facebook through one of your web browsers.
Some of the other big offenders include: Twitter (it is constantly refreshing in the background, unless you turn off the app refresh), Camera (turn off the geolocation settings), Maps (same as for the camera), and Weather (again, it's constantly updating your location).
Read Next: Your iPhone Keeps a List of Everywhere You've Ever Been. Here's How to Delete It
Also, according to Lifehacker and contrary to popular belief, manually closing out of your apps by double tapping the home button and swiping up on the open apps could actually kill your battery. iOS automatically closes down your apps, and you use up more battery reloading them the next time you open them up. If you've disabled Background App Refresh, you don't need to manually close them, you're good to go. Per Lifehacker:
Other Tips and Tricks
If you're not in an area where there's WiFi available, turn it off on your phone. Your mobile device uses battery to search for a signal.
If you don't use Bluetooth (or aren't at the moment) disable Bluetooth.
In fact, if you're trying to work offline for a bit, turn on Airplane mode, which disables Bluetooth and cellular data as well as WiFi.
If you want to preserve battery but still need to be able to answer phone calls, turn off the cellular data (Settings > Cellular), assuming you have a WiFi connection.
Lower your brightness, either through your Settings tab or by swiping up from the bottom of your phone and accessing the Control Center.
Turn on Low Power Mode when you're running low (Settings > Battery > Low Power Mode).