James Comey's Memoir Is Already a Best Seller and It Doesn't Even Come Out for Another Month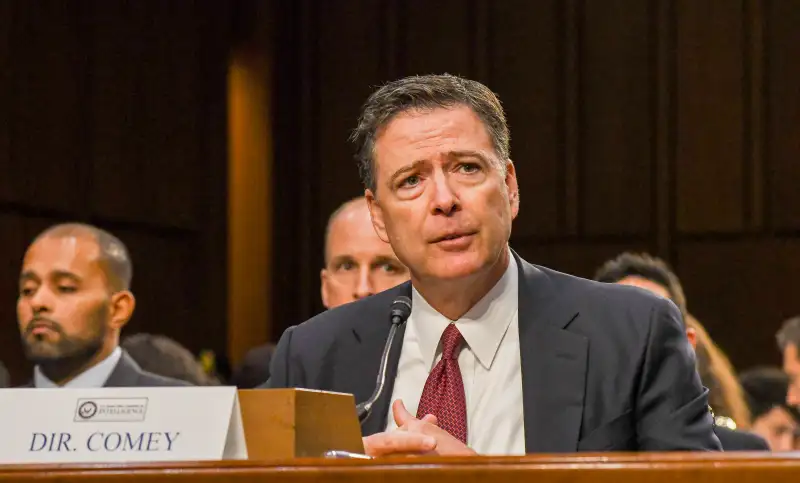 Mark Reinstein—Getty Images
Former FBI Director James Comey is finding out that a social media feud with President Donald Trump can be very good for book sales.
Comey, who was fired by President Trump last spring, is releasing a memoir entitled A Higher Loyalty: Truth, Lies, and Leadership on April 17, 2018. The highly anticipated book has been available for pre-order for months, and was sitting at the No. 15 spot on Amazon's best-seller list as of Saturday morning.
By Sunday night, though, A Higher Loyalty had become Amazon's top-selling book, and it was in the No. 2 spot as of Monday morning.
What brought about the spike in pre-sales for A Higher Loyalty? Trump attacked Comey on Twitter, with a string of messages over the weekend related to the recent firing of Andrew McCabe, the former Deputy Director of the FBI.
On Saturday afternoon, Comey replied with his own message on Twitter.
Comey did not directly mention his forthcoming book. But A Higher Loyalty will presumably be the means by which "the American people will hear my story very soon," as Comey put it, and then "judge for themselves who is honorable and who is not."
Again, Comey's book won't officially be released until April 17. It is very rare for any book to top Amazon's best-seller list so far ahead of its publication date.
What's more, the book that pushed Comey's book out of Amazon's No. 1 best-seller slot on Monday is another volume bound to be big with Trump haters. On Sunday night, Last Week Tonight host John Oliver released A Day in the Life of Marlon Bundo, a picture book about a gay bunny intended to skewer Vice President Mike Pence and his purported anti-LGBT views.
In fact, all three of the top books on Amazon's best-seller list on Monday appear to have negative implications for the Trump administration. After A Day in the Life of Marlon Bundo and A Higher Loyalty, the No. 3 best-seller was Russian Roulette: The Inside Story of Putin's War on America and the Election of Donald Trump, by Michael Isikoff and David Corn.
We've included affiliate links into this article. Click here to learn what those are.