This Devil's Dictionary Offers Gleefully Cynical Financial Insights
Money is not a client of any investment adviser featured on this page. The information provided on this page is for educational purposes only and is not intended as investment advice. Money does not offer advisory services.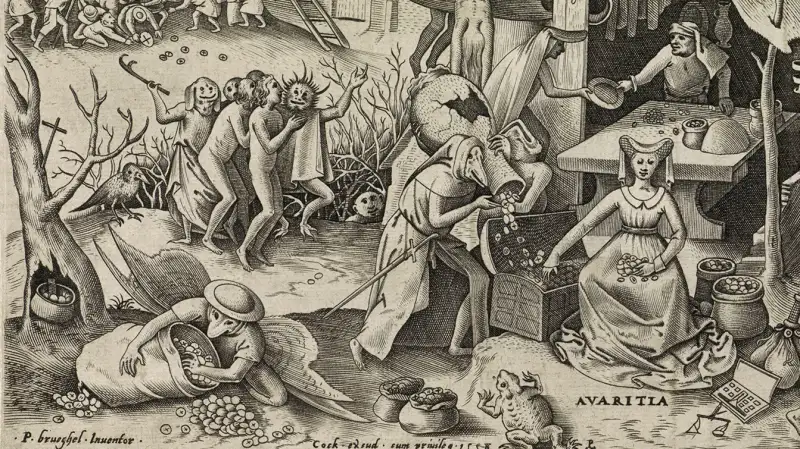 Quick—what's a synonym for "individual investor?"
If the first answer to come to your mind was, say, "greater fool" or "stockbroker patsy," you will very much enjoy the latest book from financial journalist Jason Zweig: The Devil's Financial Dictionary. Part social commentary, part instruction manual, Zweig's book is must-reading for anyone who presumes or desires to understand the investment world.
A well-regarded columnist for The Wall Street Journal—and, before that, a long-time Money columnist—Zweig conceived this book as the spiritual heir to one of the most under-appreciated (albeit slim) volumes in American literature: The Devil's Dictionary, an hilarious and insightful "reference" work compiled over decades by the great satirist Ambrose Bierce and finally published in 1906.
Bierce, an exceptionally versatile writer who authored the classic short story "An Occurence at Owl Creek Bridge," used his lexicon to take the starch out of the thinking and habits he found objectionable during America's Gilded Age. Zweig uses a similarly cynical, sardonic and informed brush to paint the behavioral foolishness and intellectual frauds of today's investment ecosystem. It is that rare publishing achievement, equally appropriate for use as bathroom reader or finance textbook. (Full disclosure: Zweig and I were colleagues at Money in the 1990s.)
Here are 10 examples from hundreds of entries in the book, many of which will doubtless become part of every reader's investment worldview:
BIASED, adj. Human.
CORE, adj. Central and indispensable to an investment strategy, at least for now.
DATA, n. The raw material from which Wall Street fabricates distortions for marketing purposes.
DAY TRADER, n. See IDIOT.
FORTUNE, n. Wealth; also, luck.
HOT, adj. Formerly hot. As surely as the sun sets in the west, investors will be offered the chance to buy a hot asset only as it is about to turn cold.
IDIOT, n. See DAY TRADER.
IRRATIONAL, adj. A word you use to describe any investor other than yourself.
MUTUAL FUND, n. A fund that is not equal: its investors share all risks equally, whereas its managers share all fees exclusively.
SAFE, adj. A term used to describe any investment that is about to explode.
You get the idea. Like the book in which they're contained, each of Zweig's entries is pointed, witty, and revealing of important and useful truths.
The Devil himself, a.k.a., Bierce, would be proud.
Read next: The Only Two Investing Books You Really Need to Read