Worried About Hackers? Here's How To Keep Your Naughty Photos Private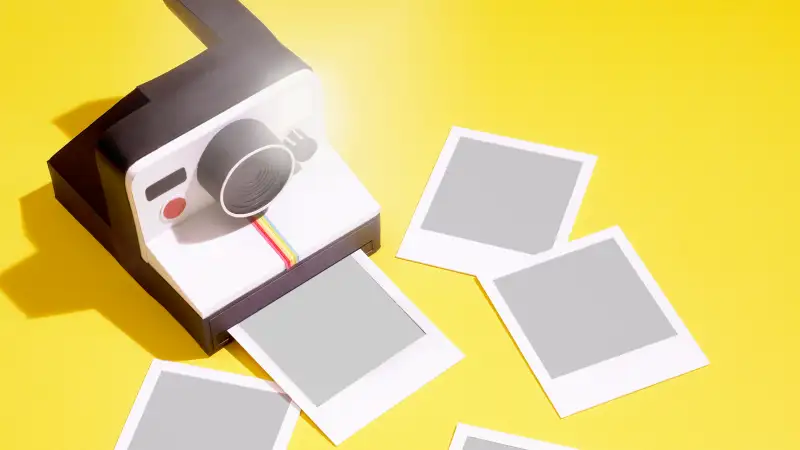 Beate Sonnenberg—Gallery Stock
The internet is in uproar after a group of hackers apparently stole compromising photos of celebrities from their iCloud accounts. The hack, which may have exploited a vulnerability in iCloud's Find My iPhone feature, raises a number of questions about sexual expression in the digital era. How much of our extremely private lives exist on a server somewhere, out of our control, and sometimes without our knowledge? What can you do if your photos really are hacked? (TIME has some suggestions.)
And, perhaps most importantly, is there still any safe way to take naked selfies in this crazy, mixed-up, hyper-connected world we live in? Luckily, the answer is yes.
Those not on the cutting edge of post-war technological innovation may not know about this particular product, but PLR IP Holdings, LLC, manufactures a new (in the grand scheme of things), almost magical technology that allows users to photograph, develop, and print their own images in seconds without leaving any digital trail.
PLR IP Holdings, also known as Polaroid, calls this revolutionary tech an "instant camera." Breaking with convention, these devices don't allow users to share any of their photos on Facebook, Instagram, or other social networks, because the images themselves are printed on a special kind of photographic paper instead of being saved to digital memory. When the shutter is pressed, this paper is exposed to the image, and then develops through contact with air. One popular model, the Polaroid 300, takes business card sized photos and comes in multiple colors.
Sending these photos can be slow, but it's also safe. The U.S. Postal Service, a federally funded startup founded by serial entrepreneur Benjamin Franklin, will send images across the country—no questions asked—in just a few days. Opaque envelopes "encrypt" these messages, and federal law prohibits other citizens from tampering with your mail. Theft or receipt of stolen post can be penalized with fines and a maximum of five years in prison.
Upon receipt, Polaroid images remain secure. Prospective thieves looking to steal photos are forced to physically hack into their victim's house, a time consuming and noisy process that usually attracts the attention of authorities.
Just make sure not to lose your images! Polaroid offers no automatic backup system or cloud storage.