This Is How Much the Right Referral Can Help Your Job Search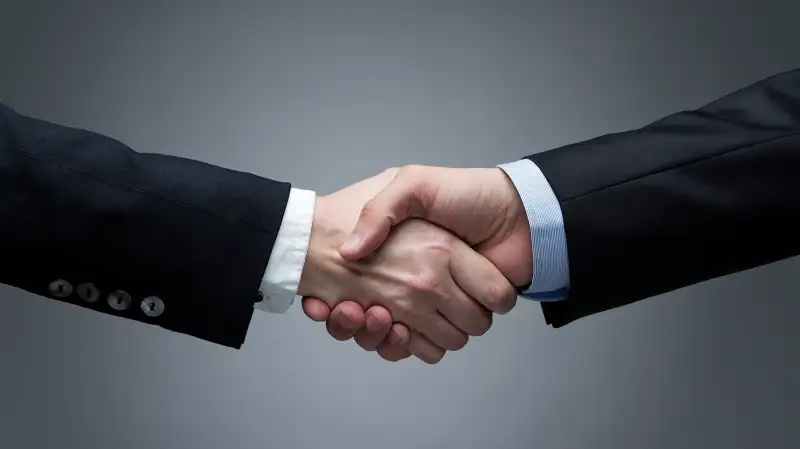 You probably know that having the right connections can help you land a job, but a new study reveals that who you know matters more than you might think.
The site Glassdoor.com looked at more than 440,000 interview requests that came through its site to find out if it matters how HR gets their hands on your resume. Researchers say that being referred by someone at the company boosts your chance of successfully landing a job as high as nearly 7%.
That may not sound like much, but Glassdoor notes that this is a statistically significant bump. On the other hand, some other common sources of referrals appear to actually dampen one's chances of getting a job. "Job interviews based on college or university referrals, online applications without any personal contact with employers and recruiter referrals led to significantly less likelihood of an accepted job offer," Glassdoor notes in a release.
Glassdoor chief economist Andrew Chamberlain says there are a few things to keep in mind if you're reaching out to a person you know to ask for a job referral. Since you're essentially asking someone for a favor, make it as easy as possible for them to pass along your information. "The best approach is to craft an email that your contact can forward directly to the hiring manager, so keep it professional and concise," he says. "This takes the heavy lifting off of your contact and makes it easy for them to refer you."
Including a quick rundown of your professional background also can serve as a reminder to the person you're contacting if you only met briefly, or you haven't been in touch recently. "A short email is a great way to reintroduce yourself, remind them of your skills and past experience and tell them why you want to work for their company," Chamberlain says. Keep it short, and attach or include a link to your resume that your contact can forward along with your query.
Your note should also express a willingness to reciprocate. "Of course, offer the same in return should they need a referral in the future," Chamberlain says.
It's OK to reach out through a professional social network to ask someone you know for a referral, Chamberlain says, but don't call them. You might be interrupting them, and a phone conversation isn't something they can easily hit "forward" and send along to HR.
Don't know anybody working at the place that just posted your dream job? Don't give up hope: Glassdoor's research also finds that staffing agency referrals increase your chance of a successful job placement by more than 5%, and in-person referrals — such as meeting a company representative at a job fair and giving them a resume — increase it by about 4%.
Read next: Is It Wrong to Back Out of a Job Offer That I Already Accepted?