How to Avoid Getting Fired When You're Over 50, According to Career Experts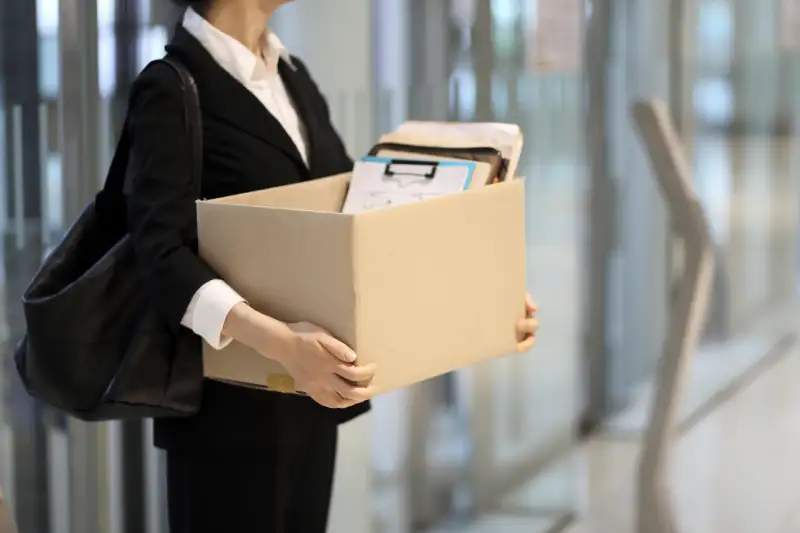 Americans expect to live longer compared to their parents' generation, and workers today are well aware that medical costs and other expenses encountered in retirement keep rising. So, naturally, more people figure it's wise to push back their retirements by a few years, to keep a steady income stream coming, and to increase their Social Security benefits when they finally do decide to stop working.
The problem is that workers sometimes don't get the opportunity to put off their retirements. Many older workers face a greater risk of job loss. Their bosses might not perceive them as relevant or able to provide the kind of fresh, new thinking the company needs to thrive. And then there's also the cold economic logic: Your boss could probably hire some kid a few years out of college to do your job for considerably less than you're earning right now.
Fortunately, we have some tools to help 50-plus workers retire when they actually feel ready, rather than being forced out of the workforce early. We tapped career coaches to ask for their top book recommendations for how older employees can stay relevant — and employed — as long as you want to keep showing up to your desk every morning.
Sophia Amoruso's claim to fame is that she shifted from leapfrogging from dead-end jobs in her early 20s to becoming head honcho thanks to a vision of a virtual vintage clothing storefront, which turned into the successful clothing brand Nasty Gal. What relevance might this book have for older workers? With so many generations in today's workforce, you'll need to be able to communicate with all of them — and bridge those generational differences, if you're a manager responsible for keeping a team on track — in order to succeed.
"While this might seem a bit unorthodox to recommend to older professionals, Amoruso's status as a millennial powerhouse is precisely why it's so impactful," says career coach Elana Konstant. "Understanding those working for and with you is key for successful managers, even more so for those of a different generation," she says. "Engaging your team by prioritizing their growth potential and promoting open lines of communication is vital to keeping strong talent."
This book will help Baby Boomers and Gen Xers stay professionally and culturally connected to younger colleagues.
Kathryn A. Sollmann, author of Ambition Redefined: Why the Corner Office Doesn't Work for Every Woman & What to Do Instead, recommends Embracing Progress and characterizing it as one of the "great bibles on the future of work." The book is full of insights about how the workplace is changing, and how older workers can adapt.
"The traditional, more-than-full-time, tied-to-your-desk job will soon be a dinosaur," Sollmann says. "The best way to be relevant in today's job market is to truly understand the forces driving it forward and where you can best fit in." Reading Embracing Progress can help you figure it all out.
John Doerr, the famous venture capitalist, might be best known for being an early investor and believer in Google, but he also delivers solid advice for late-career employees in Measure What Matters, according to career coach Elana Konstant.
"This book is important to anyone looking to understand how to remain a relevant and engaged employee," Konstant says. The key for workers of any age, but especially those within a decade of retirement, is to prove their continued value and relevance to their employer, and Doerr's book offers strategies on how to do that, Konstant says. "In order to continuously add value, employees need to lead from within and evolve along with the company and industry."
Career coach Ngoc Nguyen says that Work Rules!, written by Google's long-time top HR pro Laszlo Block, has insights that go way beyond hiring and corporate organizational practices.
"The book draws on behavioral economics, human psychology, and Google's own research to provide any manager with knowledge into the philosophy of work and a blueprint to bring the best out of employees," Nguyen says. If you manage anyone, Nguyen says there is a ton of practical advice in this book to help you make your reports more effective in their jobs — which enhances your relevance to your employer.
We've included affiliate links into this article. Click here to learn what those are.