This Bombshell Might Bring Your Job Search to a Screeching Halt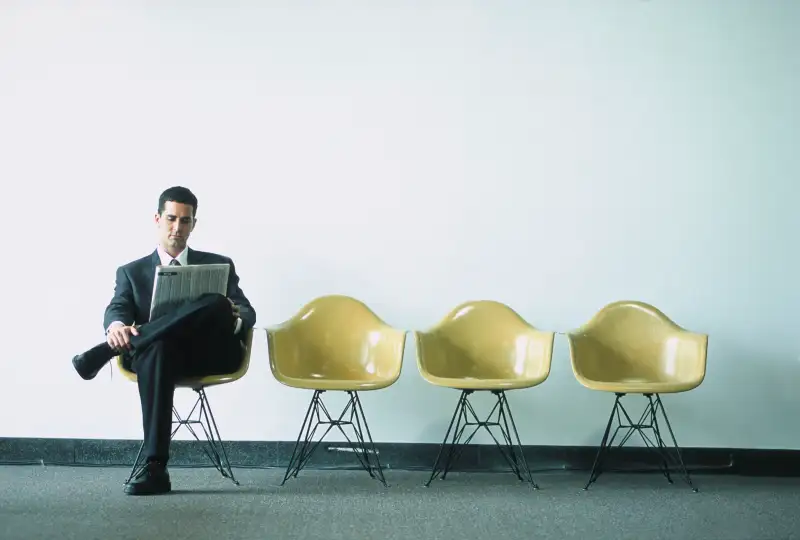 People change jobs for plenty of reasons, but money is a big one. You might assume, then, that when someone lands a new job, it typically comes with a bump in pay.
You'd be wrong. In fact, according to a new survey, nearly one in five American job seekers actually made less at their new job than in their previous position, and just over a quarter said their new job didn't pay any better than the one they left. In total, only 55% of job seekers actually got a raise for their trouble.
The Job Seeker Trends 2015 survey from Boston Consulting Group uncovered some other unexpected realities about today's labor market. Of the 13 countries surveyed, the United States had the second highest percentage of job seekers who actually fared worse after landing a new gig; only Australia had a higher number of lower-paid new hires.
People who were recovering from a job loss were least likely to earn more money in a new position, while people who were simply dissatisfied with their current gig did somewhat better. Those who were motivated to change for a better offer, not surprisingly, got the biggest salary bump.
The Internet is the primary resource for job seekers around the world, and it's generally the avenue they find most effective. American job seekers were among the most likely to say that contacting the company directly was the most successful route. The survey points out that the Internet has a few distinct advantages, such as letting people apply for more jobs more quickly, and being accessible in a wide variety of places thanks to the proliferation of mobile devices.
Read next: The Secret Formula that Will Set You Apart in a Salary Negotiation
Job hunting online does take longer, though. Globally, it took job seekers about three more weeks to land a gig via the Internet versus contacting the company directly, and it took an average of about 15 applications to get a job, versus 10 for those who applied directly to the company. Nearly 60% of people who used the Internet to find their next job earned more (in line with the overall average across different job-seeking methods), but a slightly higher than average number, 14%, ended up earning less. A direct inquiry to the company or a referral from a friend or family member actually had a slight negative effect on income; only about half of applicants in each scenario wound up with higher wages.
Some of the findings about new-job satisfaction were also unexpected. About three-quarters of American job seekers reported increased job satisfaction regardless of pay, in line with the global average, although only Japan had a higher number of job seekers who were recruited than who actively went out and sought a change in employment.
Passive job seekers landed their new gigs an average of three weeks faster than people who went out and looked for jobs, but there was a drawback in that people who were recruited weren't as happy once they settled into their new roles. Those people, who the survey describes as "passive" job seekers, reported lower levels of satisfaction with their work environment, the content of their work, their relationships with co-workers, and their salaries. "Our hypothesis is that passive workers may have been content with their previous jobs and were therefore less likely to feel a significant improvement," the survey concluded.