The New Barbie Doll Has a Groundbreaking Career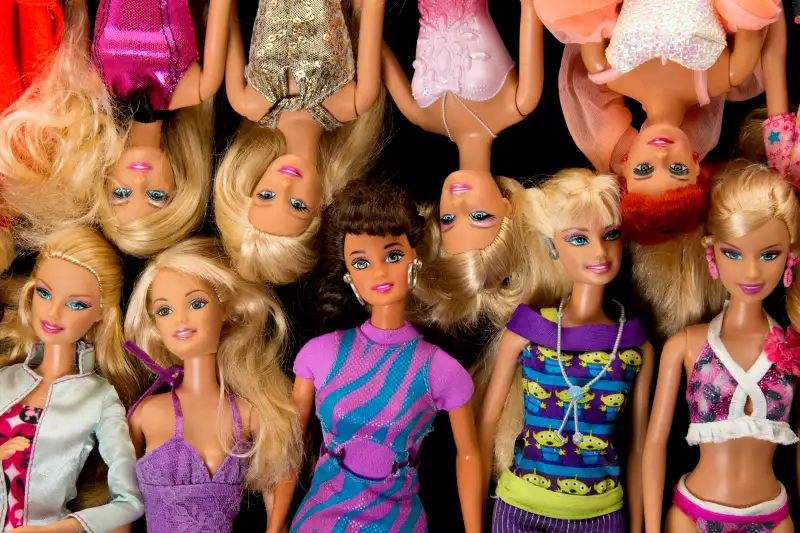 Barbie has had more than 200 different jobs since debuting in 1959, and soon she will have her most judicious gig yet: Mattel has just introduced Judge Barbie.
Judge Barbie is available for sale in four different skin tones and hair styles, and each one comes complete with a black judge's robe and miniature gavel set. You can buy Judge Barbie dolls now for around $12.99 each from major retailers such as Walmart, Target, and Amazon.
The new Judge Barbie doll is part of the "Barbie Dream Gap Project," which is meant to empower young women. The Dream Gap refers to a phenomenon, proven by researchers at New York University, the University of Illinois and Princeton University, that at age 5 girls begin to doubt their intelligence, while young boys do not, and this can sometimes lead to lifelong issues, including women not pursuing certain career paths.
To combat this limiting belief, Mattel has partnered with GoFundMe to raise money for organizations that empower girls, including She's The First, She Should Run, and Step Up.
The Judge Barbie doll is another sign that Mattel is working hard to keep up with changing consumer tastes and progressive values, and to stay relevant as many children grow to prefer electronic toys over analog ones. Mattel recently introduced a line of gender neutral dolls, and in 2016 introduced a line of Barbies with various body shapes, a sharp change from the traditional tall and slender Barbie that had been the standard for years.
Every year Mattel has introduced a new Barbie that has a job that is lacking in female representation; she's recently been a video game developer, robotics engineer, and U.S. President. The newest "Career of the Year" for Barbie is that of a judge.
"We learned that only 33% of sitting U.S. state judges are female," global head of Barbie Lisa McKnight told USA Today about Barbie's new gig. "Our hope is that girls will enjoy playing with the dolls and imagine themselves protecting the rights of others."
Additionally, Mattel has been honoring female pioneers of late, introducing Sally Ride Barbie and Rosa Parks Barbie earlier this year. For last year's International Women's Day, Mattel created the "Barbie Celebrates Role Models" campaign with Barbies modeled after artist Frida Kahlo, filmmaker Ava DuVernay, and pilot Amelia Earhart, among others.
We've included affiliate links into this article. Click here to learn what those are.