Hasbro Has a New Nerf Gun That Annoyingly Will Only Shoot Fancy Expensive Foam Darts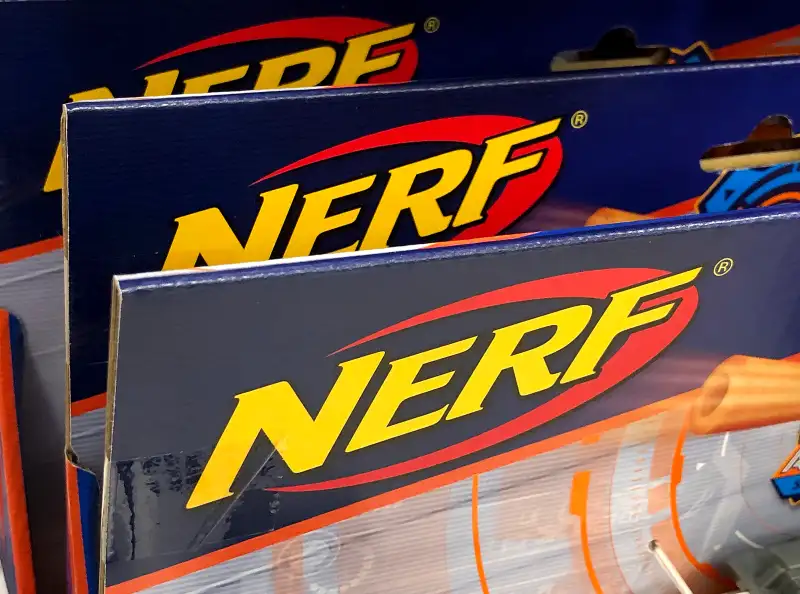 Justin Sullivan—Getty Images
Parents who give their children Nerf guns already have a lot to deal with, what with them undoubtedly getting hit with foam darts all weekend. But now those parents are facing an additional headache of making certain they buy kids the right brand and model of darts to shoot at them — because they won't necessarily be compatible.
A new kind of blaster, Nerf Ultra One, hits the market at $49.95 on October 1, and Hasbro is boasting about "the farthest flying NERF darts ever," with a motorized blaster that can send a dart flying up to 120 feet. The catch is that those blasters and darts have now been completely redesigned to only work with each other, the Wall Street Journal reported.
The new foam darts will feature a springy rubber tip, and if the blaster detects an incompatible dart in the chamber, it won't fire. While rivals might try to copy the design to work around this safeguard, Hasbro has patents pending on it.
In other words, the new Nerf Ultra One blaster will not shoot darts made by another manufacturer. It also won't work with older Nerf-brand darts you may already have in your house.
When you buy a $50 Nerf Ultra One, it comes with 25 compatible darts. But Nerf knows that darts are easily lost, and that people will often want more than that. A 20-pack of the new Ultra darts will sell for $9.99.
For years, parents have turned to cheaper darts (you can buy 200 off-brand foam darts for $9.99 on Amazon) to keep the arsenal well-stocked. Hasbro has put a stop to that, at least with the new Ultra One blasters. The company has been facing increased competition in the toy gun arena, as rivals like Zuru's X-Shot have begun offers cheaper guns and darts.
In addition to offering fancier and more exclusive products, Hasbro has also thrown a bone to budget-conscious parents with the single-shot blaster Alpha Strike, which sells for $2.99.
We've included affiliate links into this article. Click here to learn what those are.